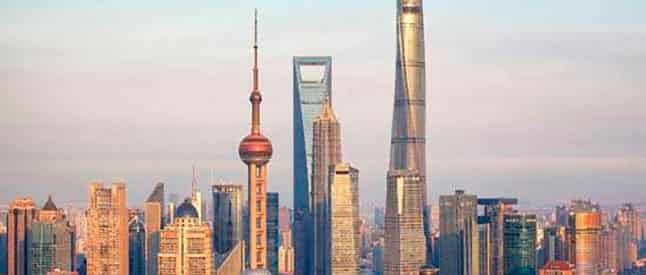 Shanghai is the most populous city in China and the second largest city in the world, just behind Tokyo. It is also the economic capital of the Asian giant. It has the largest port in the world in terms of volume of goods; it is the second largest in maritime container traffic, behind Singapore.
The Stock Exchange of the city is the fifth most important on the globe. In terms of market capitalisation, it is even ahead of its "rival" Hong Kong. And this is despite the limitations still existing for the entry of foreign capital.
Shanghai: authentic and genuine
Shanghai is one of the four cities of the People's Republic of China administered by the central government. It is a cosmopolitan metropolis, where tourism also plays a fundamental role in its booming economic activity. It is estimated that during the celebration of the National Day of China alone, the city receives about four million visitors.
The attractions offered are numerous. Highlights include the Bund, a large area of 1.5 kilometres in length, built on the banks of the Huangpu River and made up of 52 buildings of various architectural styles. Another area of great interest is Pudong, the financial district of the city and the epicentre of large and imposing skyscrapers.
In Shanghai, past, present and future are combined in a single city, despite advances and multiple technological innovations. Regardless of the arrival of people from all corners of the planet, it keeps its atmosphere full of traditions intact, its essence remaining unchanged, along with its unstoppable development.
The Chinese Megalopolis
Shanghai is one of the favourite destinations for foreigners who want to settle in the Yellow Giant. One sixth of foreigners hired by Chinese companies live in the city "at the sea". This is mainly due to a policy advanced by the government, which has strengthened the integration of international talent into the local market.
One of the latest measures adopted is to allow the recruitment of young professionals who have just graduated from recognised universities throughout the world. This is achieved, among other things, thanks to the flexibility of the rules for processing work visas.
To attract foreign talent, everything that a city must guarantee to provide quality of life is offered. Access to all basic services, fast and efficient transport and mobility systems, as well as a high quality public education system. Another outstanding feature concerns personal security. You can walk throughout the streets and avenues of the municipality at any time of the day, without any kind of risk.
Team EurochinaBridge.com