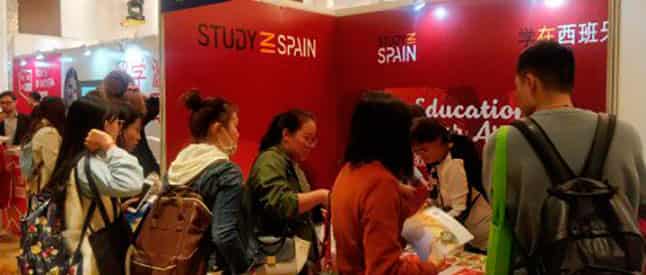 One more year, ICEX Spain Export and Investment organizes the official pavilion of Spain in the China Education Expo. This event, which celebrates its 17th edition this year, attracted almost 50,000 visitors last year.
The China Education Expo is held in four cities of the Asian country: Beijing, Shanghai, Chengdu and Canton. ICEX will organize the Spanish participation in Beijing for the thirteenth consecutive year, on October 20 and 21. In addition, for the fourth time, it will organize the Spanish presence in Guangzhou (October 25) and Shanghai (October 27 and 28).
And as a novelty, this will be the first year in which the ICEX pavilion will also be present in Chengdú during the celebration of the fair on October 23.
China is, according to ICEX, one of the priority countries for the education sector. It leads the classification by number of students abroad with more than half a million students currently studying in other countries.
The learning of Spanish, in addition, is living a stage of growth in the Asian giant. According to data from the Ministry of Education of the Embassy of Spain in China, the number of Chinese students in Spain reached in 2017 the figure of 8,866 students, which meant an increase of 8.78% over the previous year.
Fundación Consejo España China