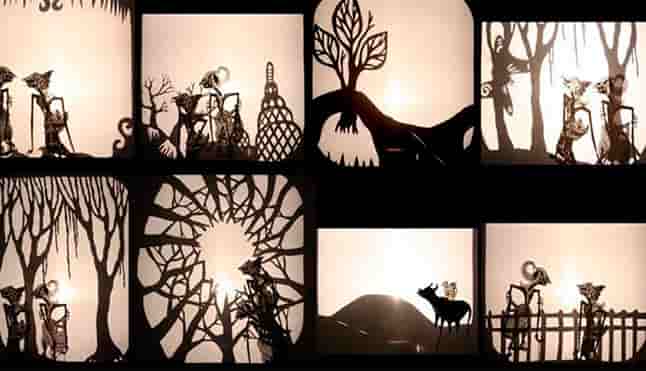 For more than 2,000 years, the theater of Chinese shadows fascinates young and old. But despite its long history, this traditional art is threatened by mutations in modern China.
On a translucent screen, a boy faces the dragon king's son with spear blows. Behind the screen, puppets gracefully manipulate the characters thanks to some rods, to the delight of children who watch the show at a school in Beijing.
The legends of yesteryear remain the basis of shadow theater, a show that is still very popular in rural areas but that, in recent decades, has lost ground in big cities.
Created 2,000 years ago, the shadow theater enjoyed great success until the 1960s. Very damaged by the Cultural Cultural Revolution ', it was reborn in the early 1980s and UNESCO included it in 2011 in the Intangible Cultural Heritage.
For the Chinese, this technique is the ancestor of cinema: in its language, the word 'cinema' is called 'electric shadow'.
As a result of modernization, this ancestral technique gradually loses its audience and companies have more and more problems to survive.
Wiping sweat from his forehead after his performance, Lu Baogang is one of the last puppeteers of the old generation. Heir to a large family that founded one of the main currents of the shadow theater in Beijing, has witnessed its changes.
The great fear of this 55-year-old artist is that there are no successors. "We cannot offer decent living conditions to young apprentices," he laments.
On the outskirts of Beijing there is a company dedicated to the very special shadow theater, which brings together some sixty puppeteers who suffer from dwarfism.
One of them, Jin Xinchun, who could not find a job, moved to Beijing a few years ago to join this group, whose existence he discovered online. Now he works as a puppet maker.
"I always feel happy to carve a leather used to make beautiful puppets. They are like my babies! ", He assures AFP.
Wang Xi, a puppeteer, founded this company with her husband in 2008, after meeting the National Dwarf Association.
She is happy with the collaboration, in which everyone wins: "They had trouble finding work. For our part, it was difficult to find successors. "
Today, dwarf puppeteers regularly go to schools to present their shows. But Wang Xi is worried about the future of this tradition: "Our teachers are all over 80 years old and obviously cannot take the stage in 10 years," he explains.
 For Lu Baogang, state support is crucial. "The government is aware of the importance of traditional culture. What we need now are concrete measures. This art will have no future if we do not give hope to young people. "
Digital Newspaper El Heraldo