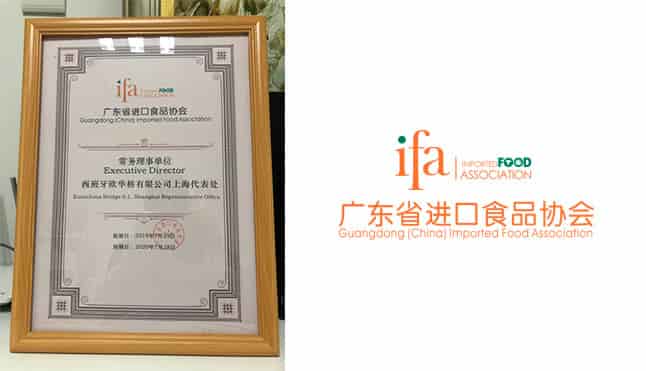 Guangdong (China) Imported Food Association (shortened as IFA) is a professional organization for food manufacturers, exporter, importers, agencies, distributers, enterprises and organizations from related industries (logistics, customs clearance, E-commerce and financial services, etc), related associations and some influential experts with high prestige who are engaging in food imported industry. It is administrated by Bureau of Civil Affairs of Guangdong Municipality, and directed by related departments of People's Government of Guangdong Province.
In 2015, the imported food companies and related companies with great popularity and influence in Guangzhou (China) and abroad started and established the association officially on April 13th, 2016. Since its creation IFA has reached more than 400 companies as members and has carried out dozens of commercial activities to find opportunities between member companies and other companies dedicated to imported food. They also organized several types of salons, seminars and forums. They focus on the popular themes of the entire imported food industrial chain, and invite industry experts, leaders and government departments to participate in the speech and discuss the current situation of the industry and predict the development trend.
Our company EUROCHINA BRIDGE joined the association as Executive Director in July 2019, and our goal is to promote excellent Spanish and European imported food and drinks, and find high quality cooperation resources, deepen channels and cooperation. To adapt to the rapid development of the food industry imported from China in recent years and to the development of new food import and sales channels, our company intends to work together with the Association to bring more and more imported products to chinese consumers. 
EurochinaBridge Team