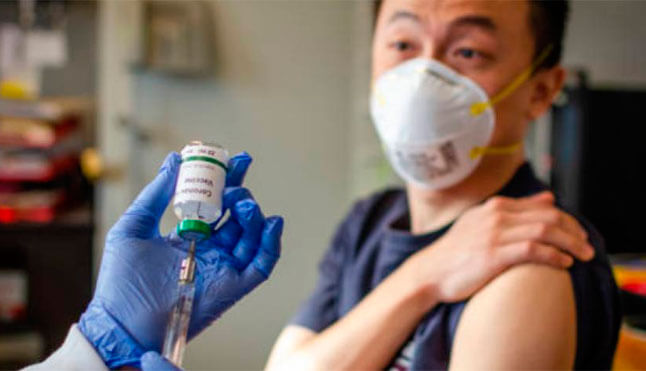 China was the epicenter of the start of the new coronavirus pandemic, after the first cases registered in Wuhan in December 2019.
Months later, in March 2020, the Asian country reported, for the first time in a day, that there had been no cases of contagion since the start of the outbreak.
As of March 18, China had more than 81,100 confirmed cases and more than 3,200 deaths.
And the good news has continued. On October 9, the Chinese health authorities assured that, since August 15, there were no cases of contagion in the country. However, in the past day, 12 positive cases were reported in Qingdao City.
Half of these contagion cases are asymptomatic and are related to a medical center in which they treat people who come from abroad and tested positive for the virus at entry controls.
For this reason, the health authorities of this city warned that, due to fear of the virus spreading, they closed the hospital and will carry out free tests on the more than 9 million inhabitants in the next five days.
It has improved?
While the virus continues to spread through several countries in the world and adding deaths in its wake, China has managed to effectively control the appearance of a possible wave of outbreak. Some scientists attribute such success to the strict restrictions that were managed in that country.
To remember what those measures were, it is necessary to go back a few months.
The Chinese government imposed measures such as the mandatory use of masks, limiting the flow of people in the street and closing hotel establishments and schools. In addition to the total closure of the province of Hubei (whose capital is Wuhan) and the prohibition of the entry of foreigners to the country, even if they had valid visa and residence permits.
Likewise, Beijing announced the diversion of several international flights to ensure that the cases would not increase in the city and forced those who landed there to a 14-day confinement in hotels, a measure that also applied to Shanghai.
On the other hand, China has worked hard in tracking contagions with applications from Alibaba Group and Tancent.
These measures, the use of technology and the discipline of citizens have meant that this world power has been able to gradually recover its normal standard of living.
eltiempo.es