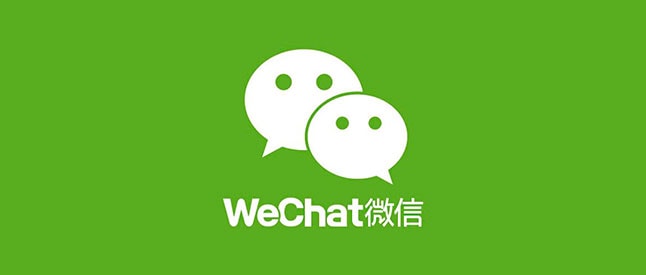 Outside of Asia it has become known under the Chinese WhatsApp denomination. An instant mobile messaging application, apparently similar to the US platform owned by Facebook. But although has some of this, it is also much more.
China and the veto of Western platforms
The most important digital services in the Western world are banned in China. Therefore, the native companies of the Asian giant have developed a wide range of proprietary platforms in order to serve the huge domestic market.
Although at the beginning many of these solutions were classified as "Chinese versions", WeChat has opened a new range of possibilities. Options that, from this side of the world, already many want to copy.
The sum of all applications
WeChat's success lies in its multi-tasking capability. It offers possibilities that go much further than the functions of social networks or instant messaging platforms.
This powerful application combines the best of the most popular instant messaging applications and social networks.  To simplify, it can be categorised as a combination of Facebook, Twitter and Instagram. It also has some Tinder and Uber, in addition to the aforementioned WhatsApp. But there is much more.
The best friend of million of users
WeChat can work as a means of payment between members of your community, which makes it an equivalent to PayPal. It allows the recharge of money to the mobile and also acts as an investment fund. It is a virtual wallet, with which you can, among many other things, donate money to charitable causes.
With the application, users can pay for basic services such as electricity, water or gas; they can also request a taxi or purchase train and plane tickets. Similarly, it is possible to pay for movie tickets and concerts, and reserve a table in a restaurant or a hotel room.
At an almost administrative level, with WeChat you can meet legal requirements such as cancelling traffic fines, taxes and duties. Other widely used options are paying credit card balances and even playing the lottery. All without the need to navigate between several applications.
It has an application market similar to Google Play or App Store. Many entrepreneurs and eCommerce companies have found a simple and effective way to open their virtual stores.
Wechat users play for content
Before this platform emerged, it seemed that social networks should exist only off advertising. It was assumed that users were not willing to pay for membership or content. WeChat is also changing that belief.
Although registering and browsing within the application is completely free, up to 60% of its users are willing to pay for its contents and functions. All this in exchange for the network to maintain its high quality standards.
Wechat in the world: the future  of Social Networks?
Still far from the almighty Facebook, WeChat already has the sixth most users of all social applications in the world. With just under 1,000 million users, it is located above, among others, Instagram, Twitter, Skype, Snapchat or Telegram. However, the majority of users are concentrated in China, India and South Korea.
It is available in 20 languages (including Spanish). Campaigns to formally expand to Europe and America are already underway, and the question arises as to what might happen if its creators and managers bet on a global expansion.
Team EurochinaBridge.com