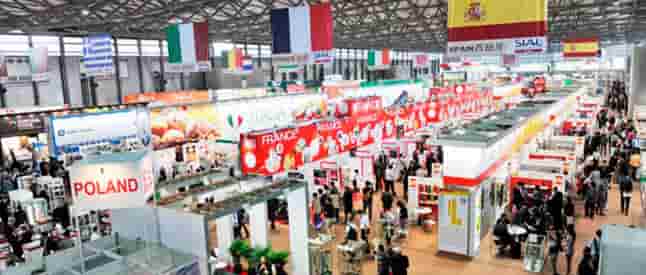 China represents a real business opportunity. It is the largest market-country in the world, with more than 1.379 million citizens. At the same time, it is the second important economy in the world, only behind the United States.
The nutritional needs of this nation are constantly growing; technological innovations are also everyday things. Therefore, entrepreneurs from all over the world have focused their objectives on this territory, either as exporters of processed food products or raw materials. They are also in search of the last technology solutions.
In May, the New International Expo Center in Shanghai will host three important fairs. An unbeatable opportunity to know more about everything that happens within this vast and wealthy country.
IE Expo Shanghai (from May 3rd to 5th)
This event brings together the latest in environmental technologies manufactured in China. These are advances aimed at meeting the needs of companies of different branches, in four specific areas:
Water management and wastewater treatment.
Waste management.
Recovery of areas affected by pollutants
Control of toxic gases emission and air purification.
The exhibitors of IE Expo Shanghai have developed technologies capable of adapting to the requirements of sectors such as steel, oil, chemical or pharmaceutical. They also seek to assist, among others, cement companies and energy-producing companies, as well as the food industry in all its aspects.
To be able to enter the New International Expo Center of Shanghai and witness this event, it is necessary to comply with a prior registration process.
Bakery China (from May 9th to 12th)
Confectioners and bakers from all over the world meet for four days at this fair. It is an encounter with the most outstanding of baking, pastry and confectionery, as well as all derived and related services.
The 20th edition, which took place between May 10 and 13, 2017, left impressive records. There were 914 exhibitors and more than 65,180 visitors, from China and other Asian countries, and even Europe and America. The challenge for the organisers of this annual meeting, organised continuously since 1998, is to beat these records.
In the exhibition you can find a wide variety of products, flours and other basic raw materials within this industry. Also, the latest in baking, refrigeration, packing and packaging technologies.
SIAL China (from May 16th to 18th)
The Shanghai International Food Fair is the fourth largest in the world and the first in Asia. This event is of special interest for the Spanish food industry, among other things, because food exports from the Iberian Peninsula to the People's Republic of China have shown a sustained growth in the last five years.
China has important import needs in sectors such as pork, olive oil and fish. To cover the food needs of the most populated country in the world is a challenge for its rulers. Likewise, it represents a very interesting business opportunity for foreign entrepreneurs.
In 2017, SIAL China brought together more than 3,200 exhibitors from 70 countries on all continents. A total of 42 companies travelled from Spain to the event, some of which already had offices operating in Chinese territory.
Team EurochinaBridge.com