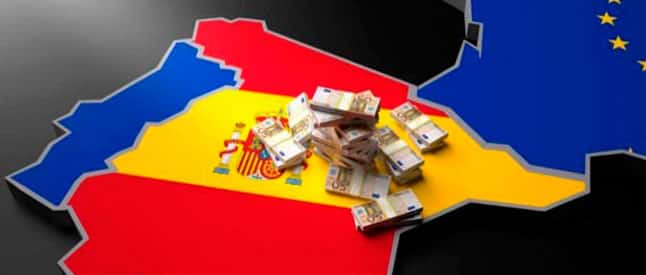 "China invests" is the new proposal of the Chinese government to attract local investments to Spain. Without discriminating between activities or sectors, this project seeks to connect Chinese entrepreneurs with Spanish companies.
According to official investment figures, the participation of Asian entrepreneurs in Spain has been increasing year after year. Between 2015 and 2016, investments quadrupled. In the case of "China Invests", each investor may allocate a maximum of 100 million euros per project.
The Hengqin Free Trade Zone is responsible for the development of this investment program. Hengqin is the only area authorised by the Government of China to establish commercial relations with Hispanic countries.
The project "China Invests" offers a wide variety of services available to Spanish companies: Chinese investment companies, contacts with investment funds, private banking clients, organisation of meeting between businesspeople, among others.
China also invests in franchises
Along with the launch of the project, there was also a high interest in the franchise sector by investors. This led the Chinese government to propose a special selection in this segment of the market.
China Invest Franchises is a showcase for entrepreneurs interested in this sector, but also for franchises that need investors to grow. So far, the sectors of greatest interest have been education, aesthetics and nutrition.
The framework of the franchises also means that the entrepreneurs, after developing the local market, can extend their business to the Asian country. In China, the participation of Spanish franchises is small, but with a great potential for development.
From this idea came the agreement established between the Spanish Association of Franchisors (AEF) and the Chinese Association of Spain (ACHE), with which they seek to adapt the conditions of the franchises for Chinese investors and have an opportunity to establish in the Asian country.
Currently, China operates only 5.4% of all Spanish franchises in the world. Although this value represents, for China, the control of 50% of the establishments of Spanish chains in the Asian market, it still means a great opportunity in terms of market share.
What are the global preferences of Chinese investment?
China is recognised as a world power. A large part of its annual investment budget is allocated to the military sector. It is the nation with the second highest investment in defence, preceded by the United States.
In the line of priorities, China firstly allocates its military spending to paying the payroll of its armed force. It then invests in improving its naval fleet and the construction of aircraft carriers.
Another area of interest for which it has allocated a large amount of money is space exploration. China has publically announced its interest in bringing a citizen to the moon in 2022, as well as exploring extraterrestrial life.
Considering that it is the main country emitting greenhouse gases worldwide, it is not surprising that China also invests heavily in energy. This interest has led it to bet on nuclear energy, as well as develop large hydroelectric plants to generate wind power.
Team EurochinaBridge.com