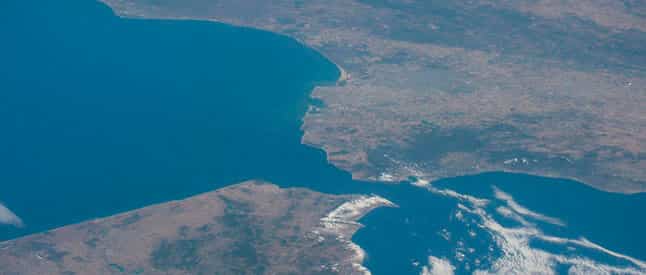 The Ambassador of China made a recent visit to Andalusia, where he held several meetings of a commercial nature with businesspeople. The objective was not only to talk about the opportunities offered by the Chinese market for exports from this Autonomous Community of southern Spain.
Andalusia, for China, constitutes a place of great interest connected with the African market. It has been highlighted that the port of Algeciras can play an important role in this commercial exchange.
Andalusia: a logistics platform of great interest
With these words, the Chinese Ambassador, Lyu Fan, described it. The total exports from Andalusia to China in 2017 were more than 1.2 billion euros. Currently, one in five euros of Spanish exports to the Asian country originate in Andalusia. The agri-food sector is the most represented.
Andalusian exports to China have multiplied fivefold in the last ten years; and the volume can continue to grow. The Asian country is a market in full growth, with more than 1.3 billion inhabitants and a GDP of twelve million euros.
In addition to being a starting point for Spanish exports, Andalusia is a strategic place that can become the link between China and Africa.
The longest train in the world
The longest train line in the world is the one that connects Madrid with Yiwu. In this city, you will find the most relevant and most famous wholesale market in the world. The distance travelled by this train is 13,000 kilometres and it does so in 15 days.
The Chinese authorities hope that this railway infrastructure can be improved in the medium term, to the port of Algeciras. Thus, by having better logistic services, it will be possible for Chinese products to reach Africa, mainly North Africa, through this route.
Andalusia could assume a fundamental role, becoming a bridge for Chinese products to cross Spain to Africa. The region could be developed as an important link so that the Chinese products that currently arrive in Madrid continue on their way to Africa. For this, it is necessary to connect the port of Algeciras with the Spanish capital.
The African market
Africa is the third largest destination by sea from Andalusia, in terms of volume of goods. In 2017, the amount of exports through this route was 2.297 billion euros, that is, 16.5% of total exports. The main countries of destination are Morocco and Algeria.
China has a very special interest in Africa. Its middle class has grown a lot and has a strong purchasing power, which is why it is increasingly consuming more. And the Asian country does not have enough raw material to be able to satisfy this consumption, so it must import large quantities from abroad.
One of the main suppliers of this raw material is Africa itself. Its main exports to China are oil, wood and agricultural products. As a result, African countries have become major partners for China.
And the Asian giant in return has invested millions in these countries: oil pipelines, hydroelectric plants, refineries, roads, etc. For this, it needs to export, in addition to capital, technological material, machinery and equipment for communications and transportation.
Team EurochinaBridge.com