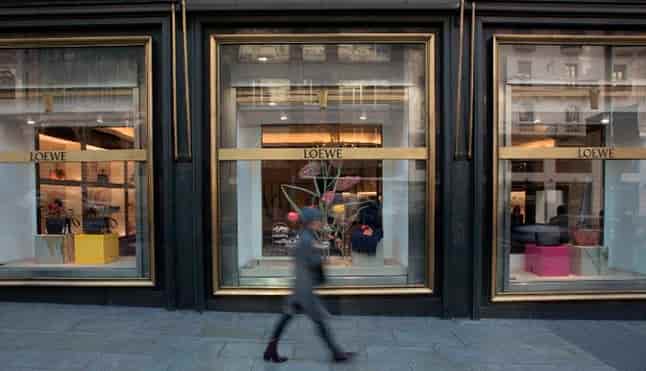 Spain wants to stop being a secondary player in the luxury market and step on the heels of the European leaders of the sector, France and Italy, who bill triple with their most glamorous products. And he believes that this adventure is possible. This is indicated by the consulted sources, who repeat as a mantra the promising future predicted by the Bain & Company consultants for the skin of bulls. In 2017, the national business moved 9,200 million euros, compared to 29,000 and 27,000 million in Italy and France, respectively. And in 2025 it will enter around 20,000 million. A great leap that is the tourist attraction of the nation, the leadership in the hospitality and gastronomy segment, the potential of fashion and the development of ad hoc products for this high-flying clientele.
"There is an important distance with European leaders, but it is getting shorter quickly. While they grow at rates below 5%, we are getting closer to the two digits ", says Carlos Falcó, president of the Círculo Fortuny and of the European association Eccia.
However, Falcó believes that 2018 has not met the expectations generated. "The year has not been good. Tourism has had an uneven behavior, although it is still to see the data of the last quarter, which is very important. The fluctuation of some currencies has been very sharp and the significant drop in luxury taxes in China will cause these customers, who today account for a third of global sales and are expected to approach half in 2025, make purchases in his country instead of going out, "he says. So it is very likely that Bain's perspectives have to be revised. However, the president of the association of high-end companies believes that the good sea of ​​funds for the Spanish business is maintained.
"We are optimistic with 2019. The sector continues to go well. Christmas is behaving better than expected, after the boycott of Catalan products has made us a few months in negative in Spain. We have two or three years ahead of growth of between 5% and 10% ", says José María Folache, CEO of Tous, one of the few Spanish brands that figure in the international luxury ranking and who is a Rolex distributor in Europe. Folache stresses that the millennial generation starts buying high-end products, and highlights that we are witnessing an explosion in Internet sales, "where we are late," he acknowledges, "because we assimilated the channel with the price and it was a mistake. In a not too distant moment, 30% of the sector's income will be online. "
Digital Newspaper El País