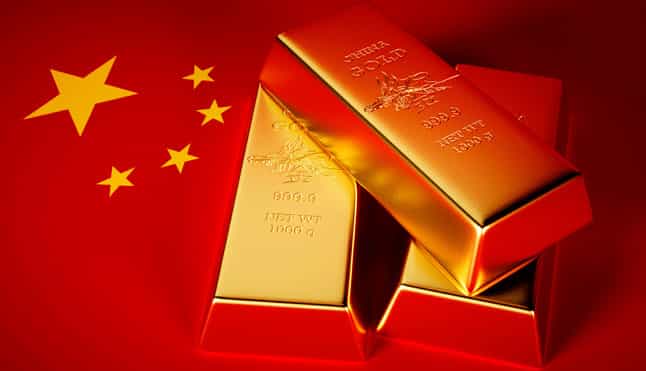 China has again increased its gold reserves. At the end of January, the figure reached 59.94 million ounces, compared to 59.56 million the previous month, according to figures published on Tuesday by the People's Bank of China.
It is the second consecutive month that China, the world's largest consumer and producer of gold, increases the reserves of this precious metal. Before its acquisition in December, the last time the Asian giant bought gold was in 2016. Last year, central banks were the largest buyers of the metal with almost 75%. The entities acquired bullion worth 27,000 million dollars, the largest amount in almost five decades.
In 2018 countries like Russia, Turkey and Kazakhstan opted to increase their reserves to the detriment of the US dollar. Analysts believe that 2019 will be another year in which central banks bet on the purchase of gold. According to a Goldman Sachs report, "everything points to an increase in geopolitical tensions and to less pressure on emerging market currencies to keep purchases at 650 tons by 2019."
Between 2009 and 2015, China bought an average of one hundred tons of gold per year. Tensions between the US and China could increase in the coming years. In the case of Turkey and Russia, the two countries increased their gold reserves as a result of increased tensions with the US. On Tuesday of last week, gold sold at $ 1,313, representing an increase of 7.5% so far this year.
The news of China's gold purchases coincides with the declaration of Italian Vice President Matteo Salvini, who announced that the government could take control of the country's gold reserves from the Central Bank of Italy. The executive plans to sell part of the gold that accumulates to reduce its deficit. Italy ranks third in the world ranking of gold reserves, only behind the US and Germany. The country had 2,452 tons of gold at the end of the third quarter of last year.
Digital Newspaper Expansión