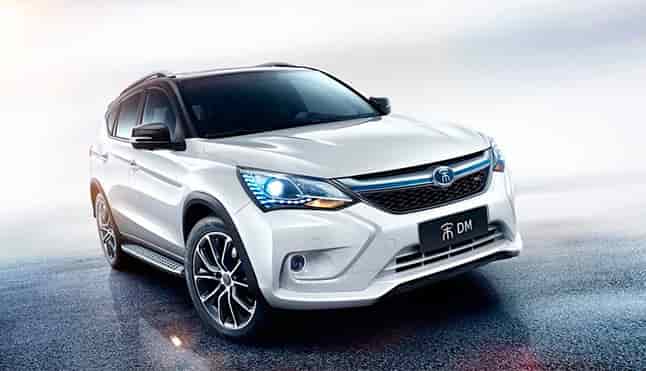 China subsidizes the purchase of electric cars with up to 8,500 euros, in addition to other privileges. These incentives have helped the Asian country to be a world leader in the electric vehicle sector, but the Chinese domain seems even more relevant than has been predicted so far. Bloomberg has presented its BloombergNEF 2019 study these days, a comprehensive analysis where they predict the impact that the electric car will have over the next 20 years.
48% of electric cars sold in 2025 will remain in China
When talking about Chinese power in the electric car, we should not only understand the phenomenon from a population point of view. The Chinese government is very clear that the bet in the automotive sector goes through the electric and for a few years have been promoting its use intensively.
In the last two years they have doubled the global sales of electric models, plan to have half a million public load points by 2020 and will oblige manufacturers that at least 10% of their sales be from vehicles without emissions. Another key point to understand the Chinese power in the electric sector is in the production of batteries, concentrating China 60% of the world production of batteries.
To get an idea of ​​the scope of the Chinese electric car industry, according to an InsideEV study in mid-2018 there were 487 different brands, 9 of them having a higher annual production than Tesla. We have known manufacturers such as Lynk & Co that also plans to land in Europe, startups like NIO that have raised a large amount of money or Great Wall, the largest manufacturer of SUVs that could revolutionize the European market with an electric car for 14,000 euros.
Among all highlights BYD, the largest producer of electric cars in the world and is already prepared to overtake Tesla not only in commercial cars, also with electric buses, taxis and even an electric monorail.
According to data from BloombergNEF, the battle between China, the US and Europe will settle in favor of the first and will continue at least until 2040. Electric car sales in China will reach 2 million units in 2019, after exceeding by First time the million barrier in 2018.
Right now, China is responsible for more than half of sales globally. By 2015, the situation will remain similar and China will maintain 48% of sales. It will not be until 2040 when the rest of the markets will equal China and the percentage of it will fall to 26%, according to the Bloomberg data.
In total, Bloomberg expects global electric car sales to reach 28 million units by 2030 and 56 million electric cars by 2040. Meanwhile, sales of traditional cars will be reduced by half, from 85 million. today to 42 million in 2040.
China's position is so advantageous that even German and American manufacturers such as Volkswagen and Tesla are struggling to gain a foothold. The two brands have started manufacturing electric cars in China and other manufacturers such as Nissan are also in the process of being implanted there.
More electric cars are sold in Shenzhen than in all of Germany
The purchase of an electric car is so simple, thanks to the aid and infrastructure, that the sale of electric cars has skyrocketed in the big cities. Beijing, Shanghai, Shenzhen, Tianjin, Hangzhou and Guangzhou account for about 35% of electric cars sold in China. To get an idea, sales of electric cars in Shenzhen and Shanghai exceed those of Germany and the United Kingdom in 2018.
Now that the industry has awakened, the government will eliminate aid in 2020. This will cause, according to Bloomberg, that the demand will slow down slightly for two years, but it will continue to move out enough to get 3.5 million electric cars sold in 2023.
The growth of the electric car will have a significant impact on the oil, electricity and battery industries. Bloomberg predicts that electric cars will account for 6.8% of global electricity consumption by 2040, which will lead to an increase in demand for batteries from 151 GWh in 2019 to 1,748 GWh in 2030.
Despite all the changes, Bloomberg's outlook for pollution is still not very optimistic. They predict that the global amount of traditional vehicles will continue to grow until 2030, so the issue will continue to increase for at least ten years. It will not be until approaching 2040 when this type of vehicle will start to fall due to the electric boom and will return to the levels that are today.
Xataka