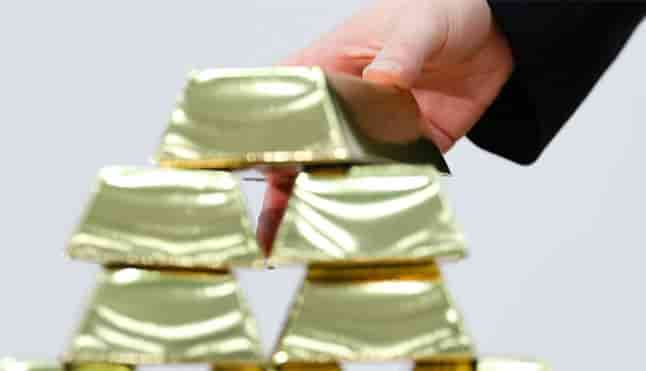 China increased its gold reserves in May, marking in them a continuous growth during six months. This past month, its reserves increased from 61.1 to 61.61 million ounces.
According to data from the People's Bank of China, the value of gold accumulated by Beijing at the end of this month of May is equivalent to 79,825 million dollars, compared to 78,349 million dollars in the previous month.
This growth reflects the diversification of assets by the Chinese government, which is separating itself from the dollar as a monetary standard, Bloomberg quotes Helen Lau, analyst at Argonaut Securities (Asia) Ltd. According to this expert, by the end of 2019 the Asian country could buy 150 tons of gold.
Meanwhile, Beijing's foreign exchange reserves rose to 3.101 trillion dollars in May, which represents a growth of 0.2%.
However, pressures on the Chinese currency intensified last month after an escalation in trade tensions between China and the US, which broke the expectation that the two sides will sign an agreement.
Even so, there is still the hope that this situation will improve, since the US presidents and China, Donald Trump and Xi Jinping, will meet during the G20 summit that will host Osaka (Japan) at the end of June. However, according to experts, the solution is likely to be postponed and that has a significant economic impact.
actualidad.rt.com