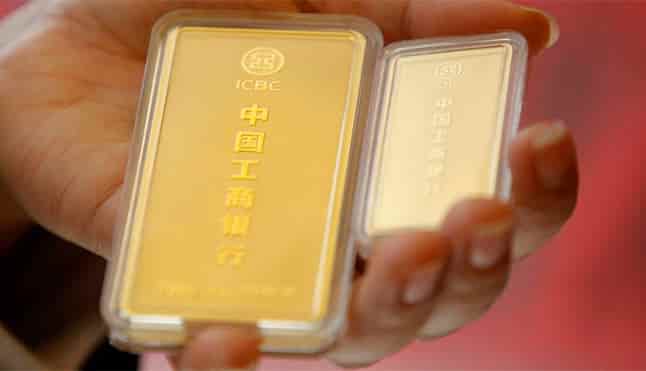 The world economy is being played on a chess board in which the United States goes with Black and China with White. The commercial war that maintains the first and second power of the planet covers all areas and gold, as a classic pattern of the monetary system, could not be left out. In fact, it begins to become a strategic asset in the battle and proof of this is the sharp increase in the gold reserves of the People's Bank of China.
In the last ten months, the country has bought almost 100 tons of gold consolidating its leadership as the central bank that is collecting more precious metals. Thus, the People's Bank of China has announced that its reserves of this asset reached 62.64 million ounces after the purchase of 190,000 ounces during the month of September. This is an increase of approximately 5.4 tons at a key moment for the world market.
Not surprisingly, central banks around the world, but especially those in emerging countries, are trying to diversify their asset reserves to reduce their exposure to the US dollar, assuming that commercial tensions do not seem to dissipate. In fact, the trend has continued since in May 2018, US President Donald Trump set the swords high announcing the imposition of tariffs on products from several countries, especially the Asian giant.
So much so that different regulators, with Russia in the lead, bought in 2018 around 27,000 million dollars in gold, the largest investment in precious metal since the US decided to abandon the gold standard in 1971. And 2019 is on the same path. In fact, up to 14 central banks have increased their gold reserves in these ten months, as reflected in the World Gold Council data. In this regard, Standard Chartered Bank explained in the Financial Times that "China has not said what its policy on gold is, but it needs to buy two years of the value of world production to diversify its reserves." Therefore, from the analysis department of the entity they point out that it could close the year with 150 tons of gold more than a year ago.
This is translating into a strong rally in the price of gold. In fact, it has already settled above $ 1,500 per ounce, levels that I had not seen since 2010 supported by its traditional status as an active refuge. Overcome, therefore, the first psychological barrier, experts are already starting to look at the level of $ 1,600 as possible, more taking into account that in the bond market, the German bund pays negative interest and the US treasury barely offers a 1 ,5%.
Digital Newspaper El Confidencial