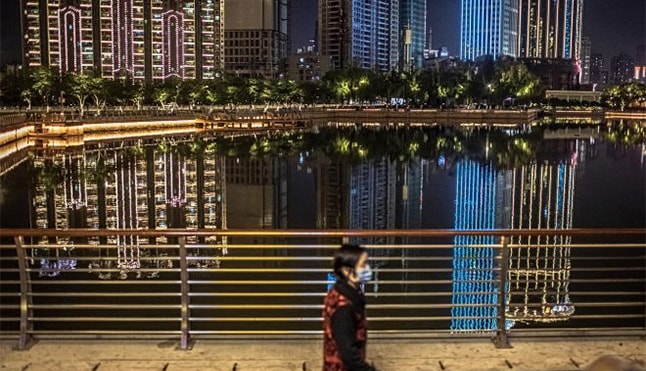 The profits of the main Chinese industrial companies plummeted 36.7% year-on-year in the first quarter of 2020 due to the impact of the SARS-CoV-2 coronavirus pandemic.
Data released today by the Chinese National Statistical Office (ONE) indicates that earnings in the first quarter of the year were 781.45 billion yuan (102.34 billion euros).
The indicator registered a reduction of 38.3% year-on-year in the months of January and February, while the fall in March stood at 34.9%, according to ONE.
Before the cessation of activity due to the pandemic, industrial profits had already shown a 6.3% reduction year-on-year in December, with a total decrease in 2019 of 3.3%.
For the compilation of this indicator, ONE only takes into account those industrial companies with annual revenues of more than 20 million yuan (2.61 million euros).
Of the 41 sectors listed by ONE, 39 registered a reduction in their profits in the first quarter of the year, while the remaining two increased them.
Likewise, the profits of state-owned companies fell by 45.5% during this period, while private companies did so by 29.5%.
Among the main affected are the oil, coal and other fuels industries (-187%), machinery and equipment repair (-84.3%), automotive (-80.2%), the chemical industry (-56 , 5%), textiles (-38.8%) or food manufacturing (-27.4%) and pharmaceuticals (-15.7%).
At the opposite extreme, tobacco companies (28.5%), and the agricultural and processed food industry (11.2%) increased their profits.
ONE statistician Zhang Weihua noted that the resumption of production is accelerating and that corporate profits show some "positive changes", given that on March 28 of the 41 companies analyzed, their data improved compared to the first two months of the year.
"The profits of the electronics and food manufacturing companies have gone from negative to positive, while in other industries, such as chemistry, profits have decreased less than in the January-February period," he said.
However, he stressed that "demand has not fully recovered" and that "the prices of industrial products have dropped."
"The drop in corporate profits is still large, and the situation is not yet optimistic. We must continue to implement policies and measures to promote economic and social development, and help companies to overcome difficulties," he added.
Today's is one of the economic indicators -along with international trade or manufacturing, among others- that show the great impact of the pandemic on the accounts of the Asian giant.
Digital Newspaper Expansión