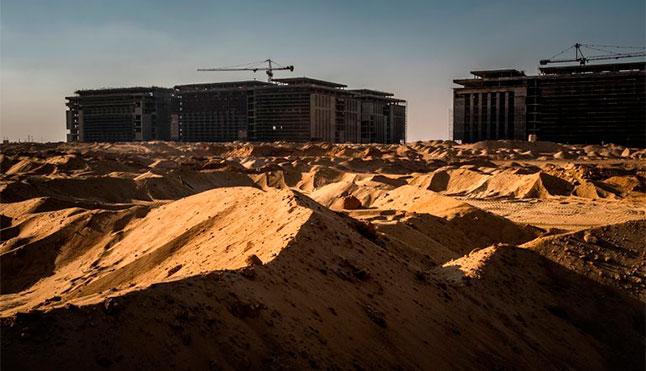 When the coronavirus started spreading across the globe last month, Pakistan's foreign minister called his counterpart in Bejing to make an urgent request: the country's economy was plummeting, so the government needed to restructure thousands of millions of dollars in loans from China.
Beijing has received similar requests from Kyrgyzstan, Sri Lanka, and several African nations that want to restructure their debt, extend payments, or forgive tens of billions of dollars in loans due this year.
Each of these requests further counterproducts China's desire to become the largest provider of banking services in the developing world. Twenty years ago, China began making global loans left and right, channeling hundreds of billions of dollars to different countries with the intention of expanding its sphere of influence and becoming a political and economic superpower. The borrowers pledged ports, mines and other crown jewels.
As the world economy falters, more and more countries are reporting to Beijing that they are unable to make debt payments.
China will have to make difficult decisions. If you restructure loans or forgive debts, it could cause great strain on your financial system and enrage the Chinese people, who are already suffering from their own slowdown. On the other hand, if China demands payments now that countries are already angry with Beijing for its handling of the pandemic, it could jeopardize its mission to become a nation with global influence.
 "On the political front, China is already on the defensive," said Andrew Small, a researcher with the American fund, the German Marshall Fund. He added that if China exercised the right to take possession of the goods for non-payment, "it would have in its possession strategic assets in countries that now cannot even feed its people."
China's global reputation is at stake. Several countries have openly questioned its role in the coronavirus outbreak, with Chinese officials initially downplaying the severity and ease of transmission of the disease. Beijing now sells and donates face masks and other equipment to help improve its damaged image. A wrong decision could cause a significant setback in your global ambitions.
On the other hand, the financial risks are also enormous. The Kiel Institute, a German research group, estimates that China has made loans to the developing world of at least $ 520 billion, the vast majority in recent years. In such a case, Beijing has lent more money than the World Bank or the International Monetary Fund.
The main motive for these loans is the Belt and Silk Road Initiative, President Xi Jinping's $ 1 trillion program that aims to finance infrastructure projects around the world and win some allies in the process. Since the program started in 2013, China has awarded some $ 350 billion to different countries, half of which are considered high-risk debtors.
China has already scrapped the idea of ​​a massive debt cancellation, but hinted that it is ready to negotiate. In some cases, agreements have already been finalized: the Kyrgyz government announced in April that China agreed to reschedule the payment of $ 1.7 billion of debt, without giving further details.
Others also hope for some help. "We have not only asked China for help," explained S.R. Attygalle, the Sri Lankan Treasury secretary, spoke of requests made to Japan and the China Export-Import Bank. For now, he said, the Development Bank of China has extended a line of credit by $ 700 million to help Sri Lanka resist, reduced the interest rate and delayed the payment program for two years.
Outside of these measures, Chinese officials have not yet decided how to deal with the problem, according to some people aware of part of the deliberations.
Reducing debt "is neither easy nor effective," Song Wei, an official in the research division at the Chinese Ministry of Commerce, wrote in the Global Times, a newspaper controlled by the Communist Party. "What China could do to help is revive loan-financed projects and realize sustainable gains, rather than simple measures like offering debt cancellations."
China's loans differ from almost all other loans made to developing countries, either by wealthy nations or by institutions like the World Bank. They usually have higher interest rates and shorter maturities, so they must be refinanced every two years. Many times national assets are used as collateral or collateral. Due to these characteristics, the banks controlled by the Chinese government have enough confidence to lend money to poor countries.
In some places, loans have skyrocketed. Djibouti's debts to China jumped to more than 80 percent of its annual economic output. Ethiopia's debt to China is equivalent to 20 percent of its annual output, while that of Kyrgyzstan is around 40 percent.
Everything seems to indicate that Beijing played down the risk that all developing countries could experience serious credit problems at the same time. China still insists on treating the debts of different countries on a case-by-case basis. However, the leaders of those nations are increasingly calling for comprehensive global measures to be put in place to help them solve their problems.
"China wants to keep the countries of the Belt and the Silk Road divided, because together they are stronger than separately," said Benn Steil, director of International Economy at the Council on Foreign Relations (CFR). .
In April, the Prime Minister of Pakistan called on institutions and rich countries to reduce the debt of developing nations. Two weeks later, the Group of 20, to which China belongs, announced that they would freeze debt payments from the world's poorest countries until the end of the year.
However, Song, the Commerce Ministry official, wrote in the Global Times that preferential loans from the China Export-Import Bank "do not have any debt relief applied to them." The Export-Import Bank of China is the piggy bank for the Belt and Silk Road program, which has funded more than 1,800 projects worth more than $ 149 billion, the lender revealed last year.
Chinese officials insist they will continue to carry out projects in the developing world. Pakistan last week authorized a $ 5.8 billion contract to build a dam for an alliance between a Chinese government-owned company and the Pakistani Army business unit. Detailed financing information was not disclosed.
The problem is that, if China adopts an intransigent stance, the debtor nations could agree to try to form a united front. They could disclose the amounts of their loans from China, as well as the applicable provisions, which would generate even more attention to the problem. Other countries could change the way they make loans, thus forcing China to change its methods or relax its rules.
"This is a key moment for China," said Scott Morris, a researcher at the Center for Global Development expert group. "Due to the variety of countries that could be in default, there could be a great risk for China. Will you accept an inevitable reduction in part of these debts? Or will they be willing to seize the assets of those countries during such a difficult time? "
infobae.com