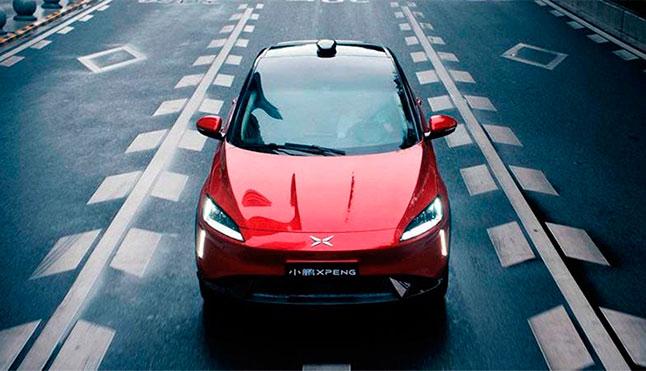 China has decided to temporarily reduce its quotas designed to increase the production of electric cars with the aim of helping manufacturers make more gasoline and / or hybrid cars to revive a market that has been badly affected by the coronavirus pandemic. This measure will be in effect from 2021 to 2023.
It is true that the automotive market has demonstrated its resilience after a few months, showing really bad sales figures due to the effects caused by the COVID-19 coronavirus pandemic. However, it has become clear that, if various stimulus measures are not put in place, the Asian giant will be very weighed down in the coming years. Some measures that are already being carried out.
In late April, the Chinese government announced that it will exte
nd the tax exemption for the purchase of electrified vehicles. Now, we know that the authorities of this country have decided to lower the production requirements of electric vehicles for manufacturers with the aim of temporarily giving preference to cars with conventional and / or hybrid mechanics.
China's Ministry of Industry and Information Technology has announced that automakers will be able to increase (gradually) the production of conventional and / or gasoline-powered hybrid cars. Therefore, the available stock of electric vehicles will be reduced. A measure that, as we have mentioned, will be temporary. It will be in force between the years 2021 and 2023.
China has some of the strictest vehicle production quotas. The automobile manufacturers that have industrial activity in this country are obliged to manufacture the so-called New Energy Vehicles (NEVs). This category includes plug-in hybrid cars (PHEV), 100% electric (BEV) and hydrogen fuel cell (FCEV).
Brands like Honda or Toyota, authentic benchmarks of hybrid technology (HEV), will benefit greatly from this measure. By not forcing to maintain certain production quotas for electric cars, manufacturers will be able to focus on other types of vehicles that are in higher demand. Therefore, in the long term, supply will increase and prices will decrease.
Since China began to leave behind the worst moments of the coronavirus pandemic, there has been speculation with the possibility that the country's large cities such as Shanghai, Wuhan, Beijing Shenzhen, will also lower their commitment to electric mobility. Allowing more freedom of movement to traditional cars. In addition, in April it was leaked that China will delay the entry into force of various emission regulations for half a year.
Despite this "backward step" in China's transition to electric mobility, the Asian giant remains the world's leading automotive market for electric cars. More plug-in cars are sold there than anywhere else on the globe.
motor.es