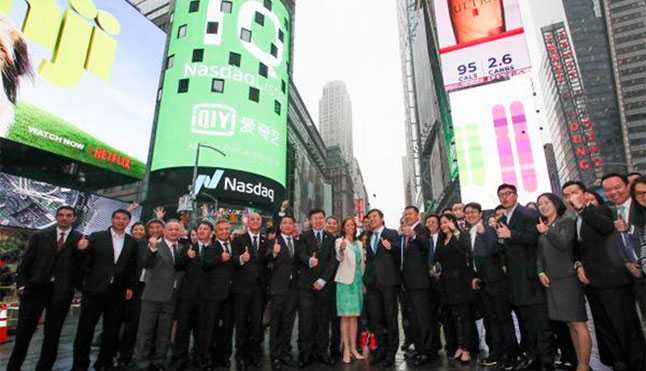 In the Reference News Network reported on July 29 that Western media noted that there are constantly several platforms that hope to attract the Spanish public interested in special content. In recent months, there have been two incidents of large streaming media platforms appearing daily in Spain without notifying potential users. The first incidence that the short video of Quibi quietly appeared in Spain after being released in the United States, and this incidence was the Chinese media giant ¨iQiyi¨.
According to a report on the website of the Spanish newspaper Nacional on July 28, iQiyi recently conquered an international audience by providing content legally. There are web version and APP version; free version (with ads) and paid version. Many shows have Spanish or English subtitles.
IQiyi was born in 2010 and is an industry owned by Baidu.
IQiyi's interest in Spanish-speaking people is reportedly surprising. International theater expert Lorenzo Mesino said: "South Korea has very popular Asian dramas. In Spanish-speaking countries there are groups of people very interested in South Korean dramas and Chinese animation. Don't forget that the large population China living in these countries will also consume this content. "
IQiyi offers a wide range of content, including TV series, movies, entertainment shows, reality shows, and animation. Mesino highlighted the six programs broadcast in 2020. Mesino said: "The first two have already been broadcast," Ten days of play "and" The hidden corner. " The latter broke the platform's records when it aired in June. "With the blessings of local customs, these dramas are not inferior to mid-upper level Western dramas.
Also, there are many outdoor scenes in dramas and filming locations in various parts of China, which helps people to understand more regions of China, "Mesino said.
IQiyi has reportedly bet heavily on 2020. After establishing a foothold in China, iQiyi set its sights on the international market, especially the Southeast Asian market. "Youth with You" is one of the most successful programs. On the show, young women who aspire to become music idols grow up under the training of their instructors and eventually select various contestants to form an idol group debut. The second season of "Youth with You" became the most popular show on the iQiyi platform in the first quarter of this year with extremely high streaming volume. As it was broadcast with subtitles in 8 languages, including Spanish, English, Thai, etc., "Youth with You" has also become the "forefront" of iQiyi in the foreign market.
IQiyi reportedly released its first quarter earnings report in May. The financial report shows that iQiyi's total revenue in the first quarter increased by 9% compared to the same period last year. The net growth of subscription members in a single quarter was 12 million, and the number of subscription members reached 119 million.
Mesino also mentioned other platforms that may follow a similar path to iQiyi in terms of international expansion, such as Voot and ALTBalaji from India and Iroko from Nigeria. India and Nigeria are considering opening Bollywood and Nollywood shows to foreign audiences.
Data Map: iQiyi was listed on the Nasdaq Stock Exchange on March 29, 2018.
baijiahao.baidu.com