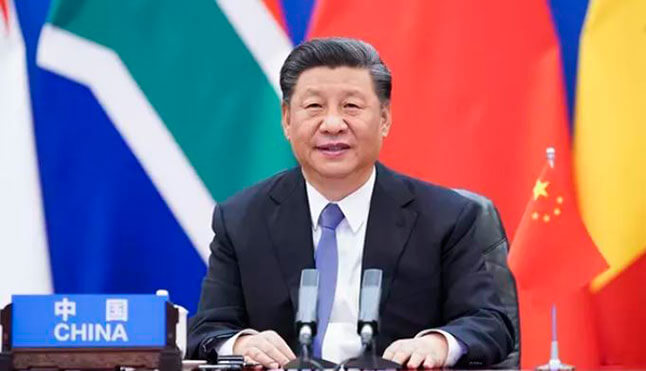 The presence of China in Africa and its incipient economic relations with the countries of the continent have generated in the Asian giant the need to protect its interests, for which the deployment of mercenaries has become a solution that also allows Beijing to maintain its policy low-profile and non-interference in the affairs of these countries.
In 2017, Chinese SOEs generated $ 51 billion in revenue from Belt and Road Initiative projects while the country is currently behind more construction projects on the mainland than France, Italy and the United States. United together. As a result, it is estimated that about a million Chinese live on the continent and there are more than 10,000 companies operating.
As Paul Nantulya explains in a recent article for the Canergie-Tsinghua Center for Global Policy, Beijing has chosen to invest in and train security contractors, discarding the option of deploying the Army to protect its interests abroad, including Africa.
However, their participation in some international missions has been clearly motivated by their economic interests. His first participation in a peacekeeping mission was in South Sudan, where the state oil company China National Petroleum Corporation (CNPC) operates the country's production and export infrastructure. While their participation in operations against piracy first in the Gulf of Aden and then in the Gulf of Guinea was aimed at protecting their ships.
Although one of the priorities of the People's Liberation Army is to safeguard interests abroad, the Chinese military recognizes that it lacks the capacities to do so, mainly in relation to transportation.
Added to this is the fact that in the Chinese Army there seems to be a "strong aversion", according to this expert from the Africa Center for Strategic Studies (ACSS), to the deployment of soldiers abroad without an international mandate, and that it would come to link with its commitment to low profile and non-interference. However, this is increasingly in conflict with an increasingly assertive and competitive foreign policy.
Security contractors
China seems to have bet on the middle way in recent years, in order to avoid being seen as an "imperial power", adopting a security 'mix' that implies the deployment of the Army in missions of peace or of fight against piracy, for example, with the deployment of paramilitary forces, contractors and local forces, Nantulya explains.
As of 2013, there were some 4,000 registered security companies in China with 4.3 million employees, mostly former soldiers and policemen. According to the data collected by this expert for his article, around twenty of these firms worked abroad and had about 3,200 troops, a figure higher than the 2,500 Chinese soldiers and policemen on UN missions in June 2020.
But in addition to protecting their interests without having to deploy their soldiers, security contractors create jobs for veterans, a sensitive problem for the Chinese government, as there are 57 million former soldiers in the country. As Nantulya highlights, in recent years there have been more than 50 protests by veterans to demand better benefits.
And as with mercenaries from other countries, such as the Russians for example, apart from offering security services they also carry out "much more active roles such as gathering intelligence information and conducting surveillance against potential threats." In addition, they work closely with the military, supplying advanced security equipment, and occasionally accompanying them on the ground.
The work unarmed
Paradoxically, under Chinese law, as in many African countries, Chinese contractors cannot be armed, relegating them to a primarily advisory role, while their Russian counterparts, for example, do participate. in combat operations.
However, according to the expert, in some cases they can be armed. Thus he cites the case of Overseas Security Guardians and Hua Xin Zhong An Group, which offer armed maritime escort to Chinese ships sailing through African waters. The second company was the first Chinese to receive the International Code of Conduct Association (ICOCA) certificate for private security companies.
Although there are already several Chinese companies that have achieved this certificate and incorporated some international management practices, most are outdated compared to their counterparts in other countries. Thus, for example, mercenaries are hired for specific services and are not on the payroll as permanent personnel or receive supplementary benefits.
The fact that companies in the Chinese sector also bet on offering the most competitive prices possible to achieve the largest number of contracts means that compensation costs and benefits are limited, which in turn explains the high number of resignations in their ranks , as Nantulya explains.
To alleviate the inexperience of their men, who give Chinese firms an image of little competent, they have chosen to hire Westerners despite its higher cost and the fact that the regulations favor the hiring of Chinese.
Hybrid companies
As a result of this phenomenon, hybrid companies such as China Overseas Security Services, registered in the UK as a "company under Chinese control using Western security experts", or Frontier Services Group, created by Erik Prince, a former member of the American SEALs and founder of Blackwater. The latter is a subsidiary of the China International Trust Investment Corporation (CITIC) group, one of the largest conglomerates in the Asian giant.
Given that China's involvement in Africa will surely continue to grow in the coming decades, with a greater presence not only in the economic sphere, but also increasingly in the cultural and educational sphere, it is expected that this will increase the risks to its citizens and their interests on the mainland and, as a consequence, the need for Chinese security contractors.
According to data from the Chinese Ministry of Security, between 2010 and 2015 there were 350 security incidents around the world that affected Chinese citizens, from kidnappings to terrorist attacks to xenophobic attacks.
Although the data of Chinese security companies and mercenaries pales next to their US or Russian counterparts, "the expansion of Beijing's global influence means that their number will probably continue to grow steadily," says Nantulya, recalling that the Chinese government you are not comfortable with delegating your security to peacekeepers or host countries.
Therefore, the expert bets, "it is likely that Beijing will choose to increase the competencies of its security companies abroad while limiting the use of non-traditional Army security roles." One of the problems to be solved will be to monitor their work, since although they are ultimately controlled by the state to a large extent, "many gray areas" still persist.
Digital Newspaper Europa Press