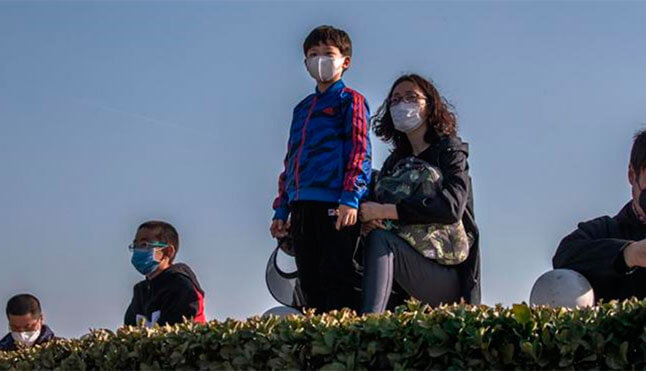 China has become the first country in the world to issue covid-19 certificates for domestic travelers, the so-called virus passports, which reflect whether a person has been vaccinated or has tested negative for coronavirus, as reported by the agency on Tuesday. AFP news.
The digital certificate is available exclusively to Chinese citizens through a program on the Chinese social network WeChat that was launched on Monday.
The certificate, which can also be printed on paper, is intended in the near future "to help promote global economic recovery and facilitate cross-border travel," a government spokesman said. The health certificate is not yet mandatory. Still it would be the first in the world, although both the US and Great Britain or the EU are studying its creation.
The European Union has already advanced its intention to create a vaccine "passport" that would allow citizens to travel between member countries and abroad. However, the WHO has spoken out against imposing passports of the virus, since not everyone has the possibility of receiving a vaccine against covid.
The Chinese covid passport includes an encrypted QR code that allows each country to obtain information about the health of travelers, the state media agency Xinhua reported on Monday.
In addition to China, in Israel, one of the countries with the largest population vaccinated with the double guideline, "QR health codes" are also required, for example to access facilities such as gyms or theaters.
20minutos.es