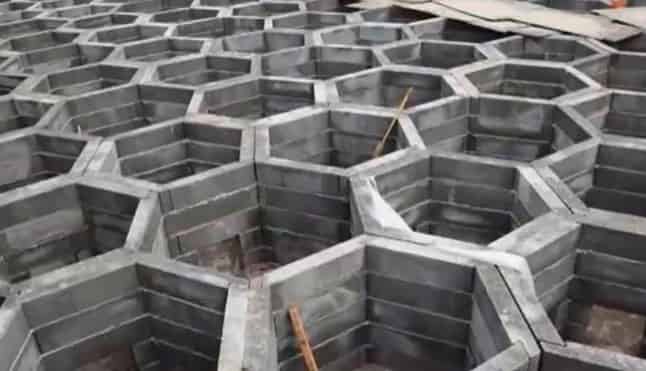 China has a new invention to promote the sustainable development of its cities and is to take advantage of rainwater. How? With an asphalt that absorbs it, it purifies it and stores it. In addition to avoiding floods -its initial purpose- it serves to irrigate the parks and gardens of the city of Hebi, which has more than one and a half million inhabitants.
"Hebi is a huge city in the province of Henan and is also a city that never stops growing (it has 1,600,000 inhabitants), as many others do. That's why Chinese engineers are constantly looking for ways to sustain that growth without crushing the environment. The last one consists of reusing the rainwater, an ingenious measure that is coming little by little to other cities in the world, such as London or Los Angeles.
Drought, floods, slips ... In Hebi the asphalt 'sponge' offers a solution to these problems. The pavement does not overflow and reduces the load on urban sewer systems. It does not slip either. And, in case of drought, it could be processed to obtain drinking water. The new Chinese invention improves life in the city of Hebi and allows the number of inhabitants to continue to grow.
In 2015, 20 km² of the city were designated to test the project and it seems that the results are magnificent. It could be, as indicated by one of the engineers of the Chinese Academy of Urban Planning and Design, the future of the cities, especially those that grow by leaps and bounds where it is difficult to supply the inhabitants or the floods happen, as happened in Hebi.
China's central government plans to create 16 sponge cities that collect 70% of rainwater by 2030. It is just one of the "green" measures that mitigate the negative impact of urbanization on nature and that We will surely see more and more cities around the world. Recharge aquifers and irrigate urban farms, but above all avoid flooding the cities. It could be used by people if necessary in case of shortage, since this asphalt can store up to 3 thousand m³ of rain per year.
eltiempohoy.com