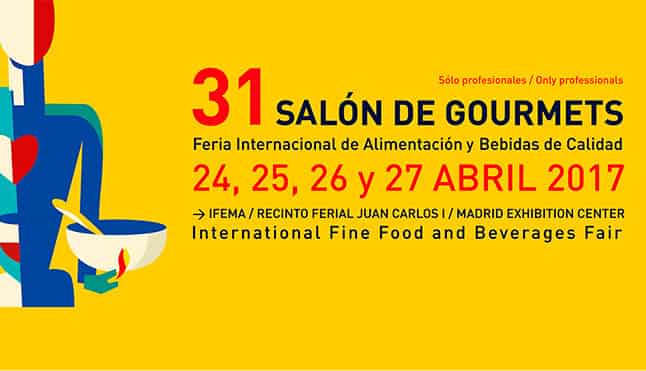 The Salón de Gourmets, International Quality Food and Drink Fair, is the largest European event dedicated to delicatessen products, the best platform for quality firms in the agri-food sector and its innovation processes.
It was held at the Madrid IFEMA fair from April 24 to 26.
At the 31st edition, there were 1,630 exhibitors who exhibited more than 40,000 delicatessen products. The most offered products were: wines, oils, preserves, cheeses, 4th and 5th range foods, charcuterie, confectionery, alcoholic beverages, etc.
Among the thematic areas of the fair were: food trucks, gourmet cheeses, wine tunnel, new products/trends of 2017, cooking show, etc.
In this past edition we had a representation of 120 buyers of international import companies of quality food and beverages, expressly invited by the Organisation, coming from: Australia, Austria, Brazil, Bulgaria, Canada, Colombia, Denmark, France, Germany, China, etc.
Information:
More than 85,000 professionals attended.
More than 1,600 exhibitors.
100,000 square metres of fair.
Estimated business volume: €200 million.
25 countries represented.
Great variety of food products.
Wide variety of professionals.
Team EurochinaBridge