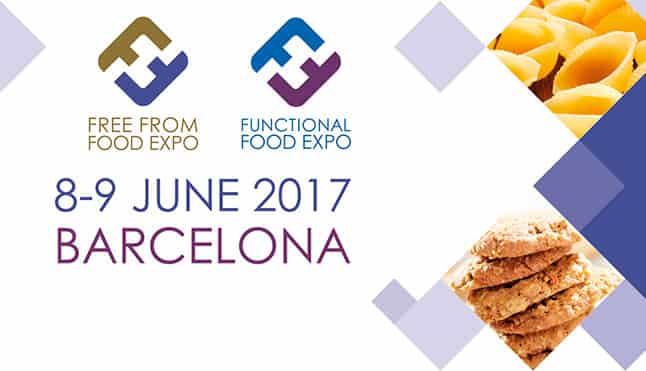 The exhibition 'Free From Food/Functional Food Expo 2017' celebrated its fifth edition in Barcelona on June 8 and 8, reinforcing itself as one of the key events worldwide in these product categories. It brought together buyers from the retail, food service, hospitality, catering and wholesale sectors and about 300 exhibitors of around 25 nationalities.
EurochinaBridge was present as a visitor of this fair to learn about and enter the world of "free from" of the food sector.
Experts believe that the European market of "Free From" and functional products will continue to grow in the near future, due to the concerns and consumption habits of millennials and the growth of gluten-free food, veganism and flexitarian diets.   
In 2016, 12% of all new products launched in Europe were labelled "gluten-free". In Europe as a whole, 6% of all new products were labelled "vegan".
Information:
More than 3.000 professionals attended.
Around 250 exhibitors.
Representation of distribution sectors.
"Functional" and "Free From" sector on the rise.
More than 50 nationalities represented.
New sectors: vegan, lactose-free and innovations.
Large variety of food products.
Team EurochinaBridge