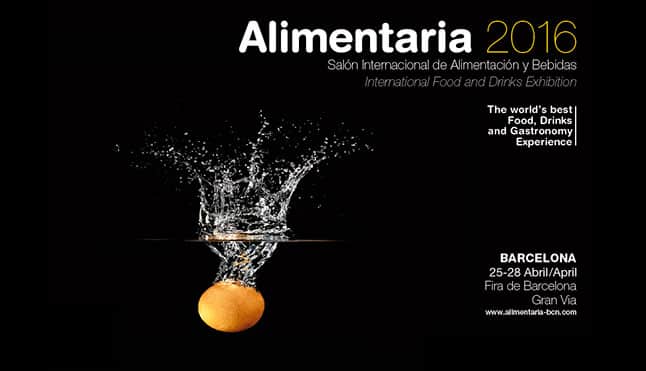 In the 2016 edition, the Food (Alimentaria) Fair of Barcelona celebrated four decades of life, during which it has accompanied the Spanish food industry in its growth, development and international expansion.
Alimentaria Barcelona is organised by Alimentaria Exhibitions, a company of Fira de Barcelona, specialising in the organisation of professional events for the agri-food sector with commercial presence in more than 50 countries. Fira de Barcelona is one of the most important trade fair institutions in Europe due to its activity, venues, experience and leadership.
For its part, Barcelona, the capital of Catalonia, is a creative, modern, cosmopolitan and welcoming city with a long industrial and commercial tradition. Considered a global city, it is associated with a powerful brand recognised and admired around the world, and it hosts important events of international renown.
Alimentaria is a unique business platform, where you can interact and establish links with people in the food, beverage and equipment industry. This show has an innovative format that provides knowledge, ideas, products and recognition through conferences, exhibitions, etc.
The visitor profile of Alimentaria is the professionals and buyers: importers, distributors, restaurants and hotels, purchasing centres, catering and wholesale and retail trade.
The biggest visitor to the fair is Europe, followed by Asia, South America and North America. As for the exhibitors, the largest exhibitor is Europe, followed by Asia, South America and North America. Therefore, the main visitor and foreign exhibitor is Asia.
The areas into which the fair was divided were:
Restaurama (pastry, water, semi-finished products, etc.).
Intercarn (meat products and derivatives).
Interlact (dairy products and derivatives).
Intervin (wines, ciders and derivatives).
Multiplefoods (snacks, biscuits, olive oil, etc.).
In Alimentaria, networking events, pre-organised business meetings between exhibitors and international buyers, platforms for guest buyers, training seminars on markets, were organised, among others.
Information:
More than 140.000 professionals atended.
Around 3.900 exhibitos.
140,000 square metres of fair.
1.013 international exhibitors.
63 countries represented.
143 visiting countries.
Great variety of food products.
Large variety of professionals.
Team EurochinaBridge