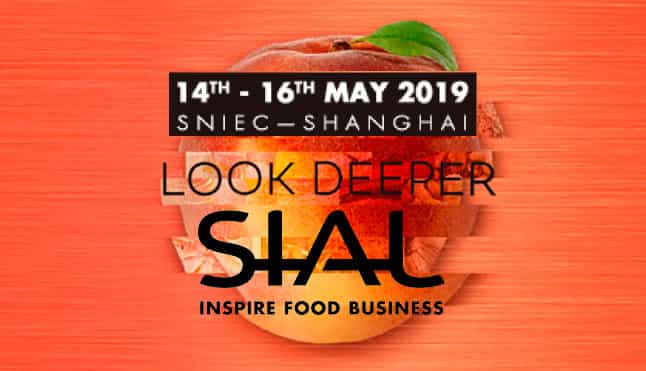 Another year is the Sial Shanghai (China), the largest Asian food fair in China. The appointment will take place in Shanghai at the New International Expo Center (SNIEC) during next May; specifically from May 14 to 16, 2019.
The Sial Shanghai has been held for 16 years and given its success it has a long way to go. Chinese and international producers and manufacturers of food products, wines and spirits and catering equipment have contributed to the success of this great Asian fair.
The Sial Shanghai is the leading trade fair for the food and beverage industry in Asia. It offers national and international companies the opportunity to increase their visibility in the market and increase their international visibility. It is the occasion to meet with the main protagonists of the Chinese sectors of the agri-food and beverages sector and of the restoration, to promote their products on the most dynamic market in the world and to strengthen collaborations with buyers and entrepreneurs, both at the level of distribution and of the services of the agri-food industry.
Key figures
3.400 exhibitors from 82 countries.
110. 635 professional visitors from 95 countries.
Some sectors represented by the exhibitors
Olive oil
Drinks without alcohol
Chocolates
Metas
Confiectionery
Delicatesen / Fine gastronomy
Equipment & technological services
Fruits & Vegetables
Fish
Halal products
Lactic products
Frozen products
Tea & Coffee
Wines & Alcoholic drinks
Visitor profile
56 % representing the distribution
19 % food services/Restoration
16 % agri-food production
9% Services and others
Team EurochinaBridge