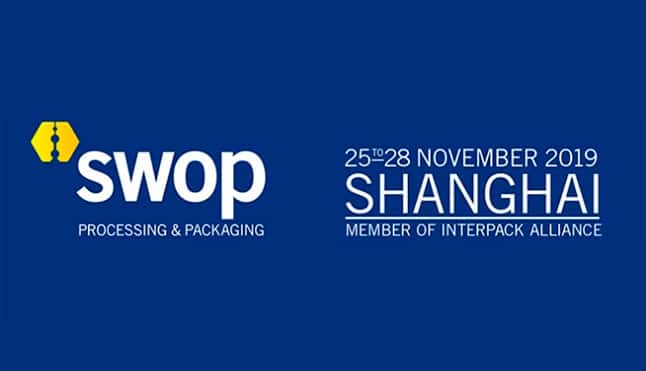 Swop Processing & amp; Packaging is a biennial event held in odd years and brings together all agents and sectors with interests in packaging, packaging and (E + E).
The edition of this year 2019 will be held at the Shanghai New International Expo Center - SNIEC from November 25 to 28.
Swop 2019 focuses on artificial intelligence, printing and labeling, electronic commerce and packaging logistics, custom packaging, packaging design, etc., with the aim of providing innovative packaging solutions and displaying intelligent production lines in packaging processes and processed for every industry chain.
As part of the Save Food Campaign campaign, the exhibition deals with relevant topics such as innovative packaging, transport safety and waste prevention. Swop also includes two special exhibition areas: the "components" area deals with the components of the packaging machines, the technologies and the software used in industrial packaging and "Innovationparc" is a platform for discussion and communication to exchange ideas and creative experiences.
Key figures
487 exhibitors from 22 countries.
18.118 professional visitors from 83 countries.
Some sectors represented by the exhibitors
Food
Drink
Confectionery
Beked goods
Pharmaceutical products
Cosmetic products
Non-food consumer goods
Industrial goods
Team EurochinaBridge