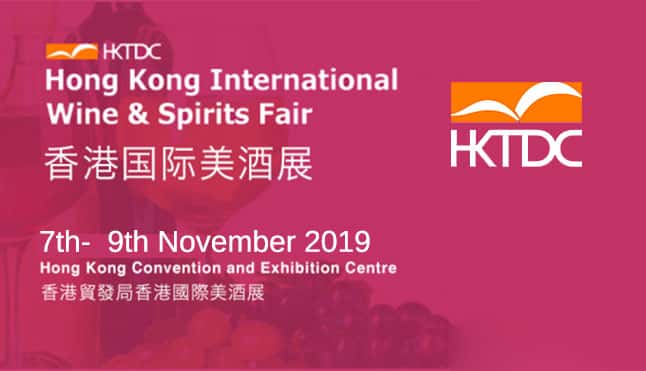 The Hong Kong International Wine & amp; Spirits has established itself as the most important wine fair in Hong Kong, and one of the most important in Asia. It offers the opportunity for exhibitors of wines, spirits and beer to calibrate the tastes of Asia, as well as to test consumer reactions to new products.
Visitors can source new products, find new suppliers and the latest market trends. The fair also provides a platform for the trade of related products. These include premium food products such as cheese, ham, olives, nuts, bread, caviar, cookies and chocolates, as well as glass and other accessories related to fine living. 
The 2019 edition of the Hong Kong International Wine & amp; Spirits will be held at the Hong Kong Convention and Exhibition Center (HKCEC) from November 7 to 9.
Key figures
1.075 exhibitors from 33 countries.
18.565 professional visitors from 33 countries.
Sectors represented by the exhibitors
Spirits
Wines & Alcoholic drinks
Team EurochinaBridge