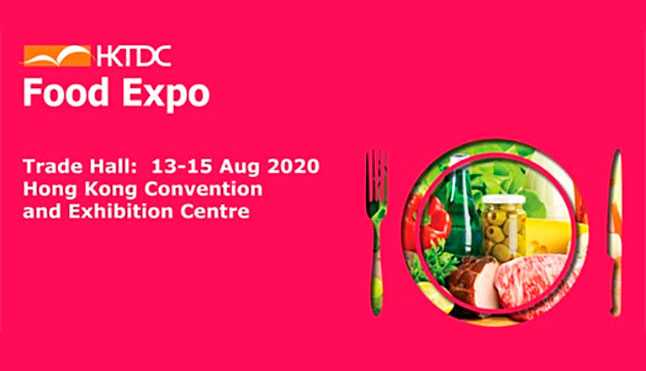 Food Expo Hong Kong is a food industry fair that presents all types of food processing and packaging machines, products and materials. It is an opportunity for local and foreign manufacturers and merchants to promote their products in the Asia-Pacific Region and in the local market.
Food Expo includes seminars to stay updated on the evolution of the food industry and enrichment of knowledge about markets and technologies. It is aimed at both retailers, manufacturers and suppliers, as well as the general public and is divided into two large areas: the Commerce Hall and the Public Hall.
The Food Expo 2020 will take place from August 13 to 17 at the Hong Kong Convention and Exhibition Center.
Key figures
More than 1.562 expositors
23 countries represented
510.000 visitors
Sectors represented by the exhibitors
Bakery
Alcoholic drinks
Drinks (without alcohol), Healthy drinks, Coffee
Cookies, Snacks and Confectionery
Canned, frozen and processed foods
Chinese medicine
Convenient and instant food
Dairy products
Fruits vegetables
Health, organic food
Bird meat
Rice, Noodles and Pasta
Sauces and Condiments
Seafoos
Sweet
EurochinaBridge Team