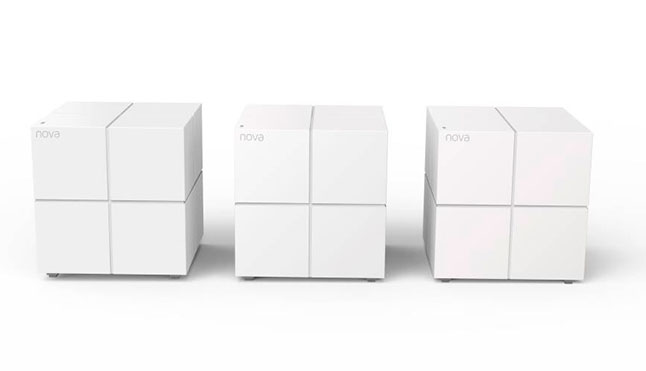 Tenda has landed in Spain with its offer of connectivity products for both home and business. The Chinese group aspires to turn the Iberian Peninsula into a strategic point to spread through southern Europe and Latin America. The firm was born in 1999 in Shenzhen (China). In its portfolio of products include home network equipment, business networks, CPE (local equipment such as routers, phones ...) mobile broadband 3, 4 and 5G or IP cameras. The company has three factories in its country of origin, employs 4,000 people and exports to more than 100 countries. Its sales abroad total 350 million, of which 70 million are generated in Europe.
These figures put Tenda in second place in China and fifth in the world in the sales ranking of equipment and devices to communicate on the network, with a total turnover of 1,164 million euros last year. In Spain, where they have only been a year, they have a staff of 10 employees and a turnover of two million that they want to double by the end of 2018. In addition, among their projects is the implementation of a logistics point in the vicinity of Madrid in 2019.
They have been slow to open a physical office in Spain, but since two years ago the brand's products were already on the local lines, which arrived through distributors. "Before, we established ourselves in other countries in Europe, especially in the North and, also, in the United States," explains Alberto Sánchez, Canal Director for Spain and Portugal of the company. From there they made the leap to Mexico and, by proximity, to Latin America. "And from here we crossed the Atlantic Ocean to reach Spain at the end of 2017. We saw that it was time to create a support that would support the brand and provide better customer service."
In 2019 aims to open a logistics point in the vicinity of Madrid
They have made their presentation in the Spanish market with one of their latest bets, the Nova MW6 device, which uses the so-called mesh technology. "We were the first to launch this technology in the Chinese market with a product that eliminates coverage problems. In addition, we ensure simplicity in its installation with a mobile application called Tenda Router so that everyone can do it without calling the technician, "says Sanchez.
The strategy of the firm is based on the client knowing their product and recognizing the quality, backed by the use of cutting-edge technology. To do this, they invest 10% of their turnover in research and development of equipment, in addition to the signing of collaboration agreements with third parties. Its products are found in more than 1,000 points of sale distributed throughout Spain, whether in the large distribution, retail or specialty stores. "Everyone is important. Carrefour, Worten or El Corte Inglés are our clients and, of course, we are in Amazon. We even have a department in charge of managing this platform ", adds the manager.
Source: elpais.com