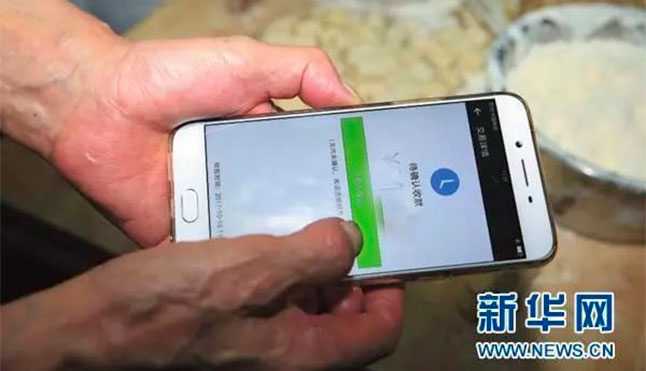 New industries and business models promoted by WeChat, China's "all-in-one" application that connects people and businesses through a QR code, created a market value of over 8.58 billion renminbi last year (1.15 trillion US dollars), Tencent said in a joint study with the Institute for Global Industry of the University of Tsinghua.
Also, last year the WeChat ecosystem generated about 26 million jobs related to transactions through QR codes, the company said during its annual open class in Guangzhou, Guangdong Province.
For example, in 2019 your application aggregator processed transactions for more than 800 billion reminders. The adoption of a WeChat payment score, which measures the creditworthiness of users through data analysis, helped save deposits of various types of services worth more than 100 billion renminbi.
WeChat currently hosts more than 1 million mini programs, with 1.5 million developers and 82 million third-party platforms dedicated to enriching various services through the macro application itself, which has 1.15 billion users around the world. Among them, 800 million have chosen to link their bank cards to the application to exercise digital payment in stores in more than 300 cities.
Due to its ubiquity, WeChat has effectively extended business hours. The data showed that the spending of the night was more vibrant between 8 pm and 10 pm, while a quarter of WeChat Pay users opened their virtual portfolios from 10 pm and until midnight.
Meanwhile, technological advances have also empowered all kinds of stores. Between 2017 and 2019, Wechat Pay tripled the number of transactions processed. More than 50 million small merchants, or 79.4 percent nationwide, use WeChat Pay as a payment method.
In the retail field, last year each user used WeChat Pay 5.8 times a month on average to make purchases. The scanning of the QR codes to buy food registered an average of six times, while public transport benefited from a greater adoption of the sliding of the QR code for subway trips and, therefore, improved its entry efficiency three times.
WeChat has also assumed great social causes. In 2018, mini programs related to civic services were used 900 million times, while more than 60 percent of hospitals used The WeChat Service Account, a function similar to customer relationship management that reduces Average wait time in 43.6 minutes.
"As a bridge that connects the real world and the virtual world, QR codes reduce costs for business operators, add value in a more fluid way and are intended to accelerate the digitalization of the entire society," said Wu Jing, researcher of the Institute of Science and Development of the Chinese Academy of Sciences.
Du Jiahui, vice-general manager of WeChat Open Platform, said that this year more features will be included that will seek to monetize the mini programs better. New ones include live streaming, QR codes targeting specific items and object recognition capabilities to help merchants better convert clicks into effective profit.
spanish.peopledaily.com.cn