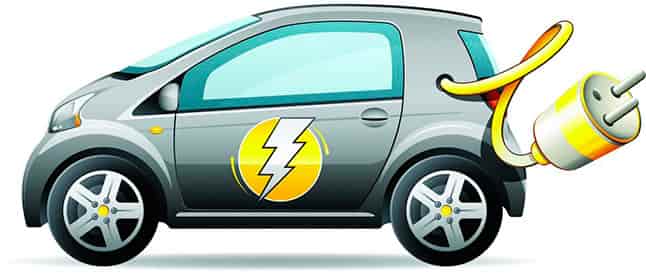 China has become the benchmark that the electric car needed for its final commercial distribution. Keep in mind that, behind every driver of a vehicle driven by green energies within the Asian giant, an environmentalist spirit does not necessarily prevail.
State policy
The third largest territory in the world is the country with the largest number of inhabitants. China offers an irresistible market for any business that intends to produce and sell its products in "industrial quantities". But cities in the second largest economy in the world have the highest pollution rates in the world.
Coal, the mineral to which China's rapid growth during the last half century is largely due, is also responsible for turning the country into a large greenhouse. That is why the national executive ordered that "dirty" energies be replaced urgently by sources friendly to the environment.
Within the lines of action, the drive to electric cars has been one of the most important measures. The goal is that by 2020, at least 12% of new vehicles will not have fossil-fuel engines under the hood.
Real facilities
The central government not only promotes the production and sale of clean cars. It also openly torpedoes "traditional" models, imposing tariffs and obstacles that prevent their easy acquisition.
Among the specific measures, a lottery system for the registration of new units with gasoline or diesel engines stands out. In cities such as Shanghai, only 5% of applicants manage to get one, but not before paying a figure equivalent to 12,000 euros.
To register an electric car, the system is not only direct (without a lottery) but it is also free of encumbrances. Additionally, the state grants subsidies for the acquisition of these models, with amounts that can constitute up to 40% of the total cost.
Cheap cars
Another line of action promoted by the official sectors to favour the penetration of electric cars, is that they are mostly vehicles designed for the middle class population. That is, they are of small size and few luxuries, with sufficient autonomy for urban trips, but above all very economical.
The largest market
The state impulse has paid off. China, which in total numbers represents the largest automotive market in the hemisphere, is also a leader in electric cars. Of the approximately 180 million vehicles that are in circulation in the nation, about 770,000 are pure electric, or plug-in hybrids.
In addition, the Baic Bjev EC180, a small Hatchback utility vehicle produced in Beijing, is the second best-selling 100% electric vehicle in the world. It is only behind the Tesla Model S and ahead of the p m revious sector leader, the Nissan LEAF.
Team EurochinaBridge.com