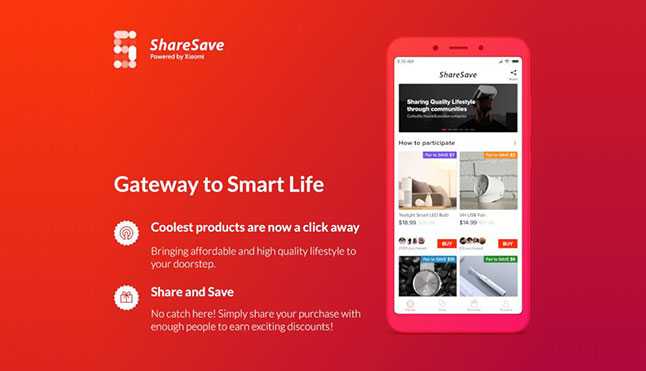 Xiaomi, the great Chinese brand manufacturer of smart mobile phones and all kinds of gadgets and consumer electronics products, has just launched ShareSave, its new e-commerce platform so that those who are outside China can buy their products through of the mobile application developed for that purpose.
Under the slogan #SharetoSave (exchange and share), the Chinese company seeks to bring its entire community of fans a new shopping alternative, in which they can not only acquire the most emblematic and curious products of Xiaomi, easily and quickly, but also share their shopping experiences. In addition, it is a very good way to know the consumption habits of new key markets and the demand that is had in those places about the products that the Chinese firm commercializes.
Recall that Xiaomi has initiated a plan to expand globally in the coming years and, in that way, become one of the leaders of the technology market. That is why, with this new application, users will be able to buy their products under three modalities:
In pairs: joining with a friend to obtain exclusive discounts for both.
In groups: obtaining discounts of up to almost 100% when forming groups of relatives and numerous friends.
Collective financing: contributing and financing with two cents of a dollar to certain products in development and obtaining up to 10 times what was invested as a reward.
It is also important to note that this new e-commerce initiative is part of the business strategy that Xiaomi wants to give its association with other companies and its plan to incubate and help develop about 100 new companies within the technology sector to create devices and products under the seal of the brand and that, until now, were not available to consumers who are outside Chinese territory.
As announced by the manufacturer in his official blog, users can now buy these products, obtaining full local support and after-sales services, along with delivery directly to your door at reasonable prices. The ShareSave app is compatible with Android devices, but - at the moment - it is not available in Spain, since its implementation is being phased out. According to sources, only Indian users are testing this new purchase method.
Andro4all