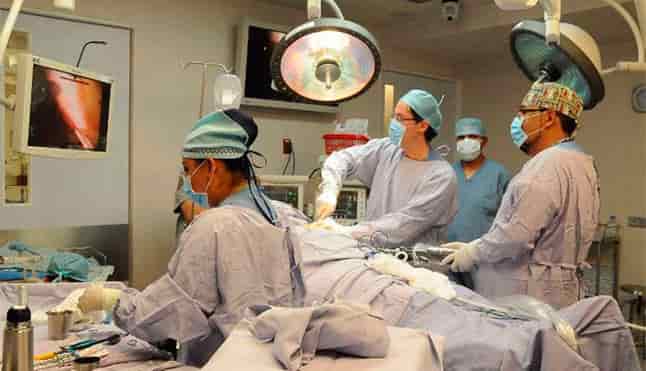 Chengdu,capital of southwestern China's Sichuan Province, held a remote medical consultation in real time on 5G wireless technology on Tuesday.
Through a 5G network, a group of experts from the Western China Hospital of Sichuan University received the results of medical examinations of some patients from a hospital in the Longquanyi district of Chengdu and one more from the city of Suining. During the consultation, the experts gave recommendations and instructions for surgeries.
Li Weimin, president of the West China Hospital, said it is very important to have clear images and real-time conversations for remote medical consultations.
Due to the limited efficiency of the previous network, it had not been possible to popularize consultations of this type until now, Li added.
The 5G network can accelerate the speed of data transmission, which in turn facilitates the sending of electronic medical records, radiological images and reports of pathological examinations of hospitals in less developed areas to doctors in renowned hospitals, according to the physician.
It was the first time such a consultation with 5G technology was conducted in Sichuan. In the future, the province will explore its application to carry out distance guidance in real time for surgeries in rural areas.
Xinhua Español