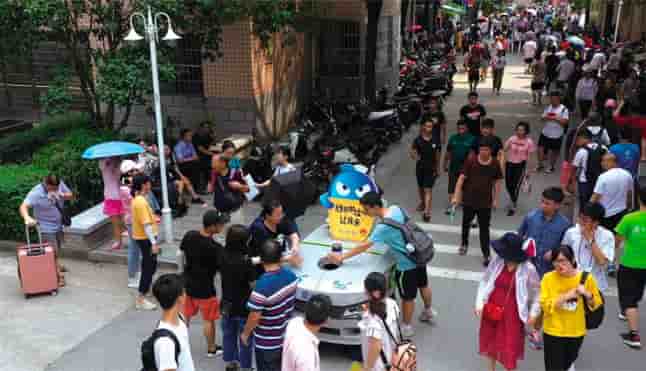 Six street cleaning robots that run on 5G made their debut this weekend in the city of Changsha, in the province of Hunan, central China.
Robots, developed by Changsha Zoomlion Environmental Industry Co., are capable of automatically detecting and tracking garbage, sweeping and washing the streets, as well as collecting and transporting garbage.
Street cleaning robots have already been deployed on the island of Juzizhou, a famous tourist site in the city.
5G robots equipped with a lidar device, millimeter wave radar, ultrasonic radar, multiple high definition cameras and 5G modules have stronger data interaction capabilities and faster information response speeds.
spanish.china.org.cn