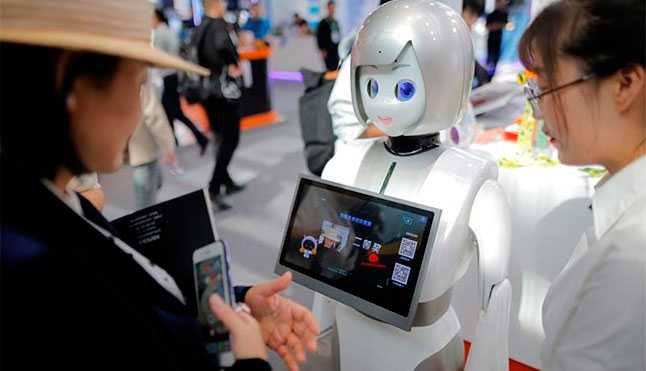 China will have 130,000 5G network stations spread across the Asian country later this year, Chinese Vice Minister of Industry and Information Technology Chen Zhaoxing announced at the Wuzhen (East) World Internet Conference today.
Each 5G station can have several antennas so that the new mobile internet networks of great capacity and speed will be considerably installed in the Asian giant in early 2020.
Chen said that China "will deepen the application of 5G in each industrial sector to gain added value", as well as education and health, and stressed that "it will accelerate the construction of new infrastructure" to take advantage of the potential of this new technology.
For his part, the Deputy Secretary General of the International Telecommunications Union, Malcolm Johnson, said that China has made a "breakthrough" in the development of 5G, a technology, said, "much faster and without latency" that will allow driving autonomous, the realization of the so-called "internet of things" in addition to endless applications in industry and services.
Wu Hequen, professor at the Chinese Academy of Engineers, rejected that the new mobile internet can create more electromagnetic radiation than 4G and said that in the products of the Chinese technology giant Huawei - which has developed 5G networks before any other company - " there are no back doors, "as the United States states.
The head of China's mobile phone operators association (GSMA) Sihan Bo Chen said that 75 percent of new 5G users will be in the Asian giant.
According to the estimates of the association, about 460 million Chinese will use the new mobile internet in 2025 which will make them the largest world market in the sector.
"Chinese consumers have shown great enthusiasm with 5G smartphones, which has exceeded our expectations," Xiaomi president and founder Lei Jun also said today at the conference and announced that his company plans to bring the market out in 2020 10 new mobile models equipped with that technology.
The Chinese digital economy grew 15.8 percent in 2018 and accounted for 34.8 percent of the country's Gross Domestic Product (GDP), according to the Chinese Academy of Information and Communication Technology.
The possibilities offered by technologies such as 5G networks and Artificial Intelligence center the debates of the Sixth World Internet Conference that concludes tomorrow in Wuzhen.
Most of the expert experts believe that the combination of both technologies will revolutionize the internet as we know it and will change the world.
Interestingly, China - where dozens of web pages are blocked, in addition to Western social applications and networks - has been hosting this international internet conference for six years, which also seeks to foster international cooperation and a more open network.
Digital Newspaper La Vanguardia