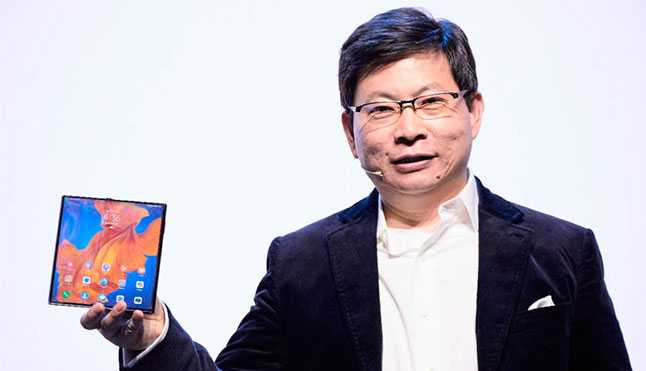 Huawei on Monday presented its latest Mate Xs folding smartphone, within its strategy to improve the product category that is widely perceived as an important trend in the smartphone industry.
Priced at $ 2,700, the Mate Xs is also part of Huawei's biggest drive to maintain the growth of its smartphone sector, despite restrictions by the US government. UU.
Yu Chengdong, general manager of Huawei's consumer business group, said that in January, the company sent 10 million units of 5G smartphones, adding that the new Mate Xs marks a major update for its first Mate X folding smartphone, submitted a year ago.
The new foldable phone comes with the Kirin 990 5G chipset, improved hinge structure and improved cooling system, while the screen, cameras and overall design remain virtually unchanged.
This new presentation happens while Huawei continues to protect its reputation as the second largest smartphone seller in the world of 2019, and amid attempts by the U.S. government to ban the use of Google's Android operating system on the mobile devices of the Chinese company
In 2019, Huawei exported more than 240 million units, an increase of almost 17 percent compared to 206 million units in 2018.
To cope with Washington's restrictions, Huawei has developed its Harmony internal operating system. In addition, he has been working tirelessly to build the ecosystem for Huawei Mobile Services, the basis of his ability to sell smart devices in foreign markets.
Huawei also said it will invest one billion US dollars to encourage program developers to integrate into Huawei Mobile Services and the HarmonyOS ecosystem. 80 percent of the budget will be allocated to applications designed to operate in foreign countries. Overseas consumers are accustomed to Google's Android system, Google Maps and YouTube. However, due to the current US ban, Huawei cannot access updates of these services for its existing smartphones and future models.
Along these lines, Huawei is determined to do everything possible to cultivate a robust ecosystem that pays tribute to its mobile services, minimizing the consequences of Washington's restrictions.
spanish.peopledaily.com.cn