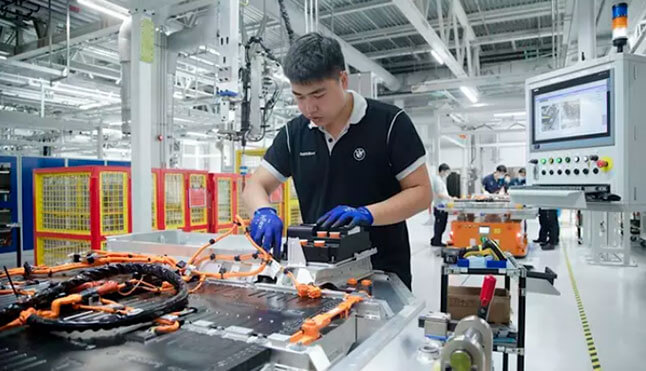 BMW Brilliance Automotive, a 'joint venture' that BMW maintains in China in cooperation with the local partner Brilliance, has expanded its factory in Tiexi (China) to manufacture the new batteries that will mount the electric BMW iX3, according to the German company in a statement.
This new high-voltage battery center has already started its activity and its implementation is part of BMW's strategy to expand electromobility and adapt production structures to the increased demand for electrified vehicles.
The German firm indicated that China represents the largest world market for the company and stressed that it currently offers five electrified models to Chinese customers. The company has marketed 75,000 electric cars in China to date.
BMW stressed that the production of the new electric iX3 is going according to plan at the Dandong plant and will start at the end of September for which the supply of high-voltage batteries will be received from the Tiexi factory.
On the occasion of the start-up of this production center, the head of BMW Production, Milan Nedeljkovic, stated that China is of great importance for the German consortium, both as a market and as an industrial and innovation location.
Digital Newspaper EuropaPress