About us
EurochinaBridge is an international consulting firm dedicated to establishing bridges between Spain and Asian, Latin American and Arab countries, with offices in Spain (Barcelona and Valencia), China (Shanghai), Kazakhstan (Astana) and Saudi Arabia (Riyadh, Jeddah, Mecca and Medina).
Our activity is framed as part of the willingness to collaborate and participate in the internationalisation of investment programs, as well as multilateral and global exchange in various areas. In essence, to build bridges between different countries, cultures and sectors.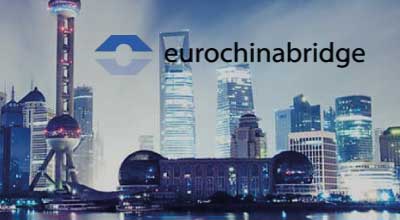 We advise and provide integrated solutions with added value in a comprehensive way, to companies and government entities for investment and internationalisation projects in Spain, as well as in Asian, Latin American and Arab countries.
We offer:

Advice on foreign investments in Spain.

Lobby services in Spain.

Internationalization of spanish environmental technology.

Internationalization of Spanish agri-food products.

Business advice with assistance in translation, support and monitoring of contracts arising with Partners.

Legal advice in both Spain and China.