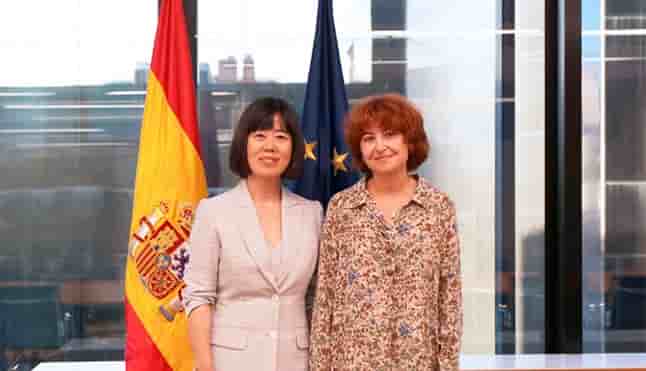 ICEX Spain Export and Investments and the Alibaba Group have signed a memorandum of understanding with the aim of helping Spanish companies, SMEs and brands to take advantage of Alibaba's platforms and ecosystem, with the purpose of growing in China and throughout the world.  
Within the framework of this partnership, ICEX and Alibaba will develop a comprehensive strategy that allows Spanish companies to obtain more information about all the commercial opportunities that exist on Alibaba's platforms.
The initiative includes training and information exchange programs that show, among other aspects, the products with the greatest commercial potential and the most competitive conditions, as well as the requirements, fees and entry costs.
The Alibaba group forms an ecosystem of several markets, from B2B (Alibaba), B2C (Tmall and Tmall Global), C2C (Taobao), and also vertical markets such as Mr Fresh for food or customer-focused platforms such as Tmall's Luxury Pavilion, which houses to more than 140 premium and high-end brands.
The growth experienced since March of this year by Tmall de Alibaba in mobile and online commerce provides Spanish companies with an opportunity to reach more than 670 million active annual consumers in the market.
In this context, ICEX, through its eMarket Services program, is already working with the global B2C AliExpress sales platform. In the short term, its objective is to help Spanish companies, and especially SMEs, to sell online in European countries of their choice.
Conferences, courses and seminars
Several initiatives are already underway, such as conferences and training events, as well as sector-specific webinars, and activities focused on preparing sales for important events such as 11/11 (Singles Day in China) or the holiday season.
In addition, the ICEX-CECO business school offers a new course that aims to show entrepreneurs the processes and uses of the platform through two webinars: Introduction to AliExpress and Tools, of which there will be several calls for the course in the next few months.
"We are delighted to have signed this memorandum of understanding that will strengthen and further expand our collaboration, with the aim of increasing opportunities for Spanish companies to grow in China and in international markets through the Alibaba ecosystem," said the president. from Alibaba Global Business Group, Angel Zhao.
For its part, the CEO of ICEX, María Peña, said that this agreement "is the culmination of a collaboration aimed at supporting Spanish companies in their access to the Chinese online market and other international markets thanks to the use of numerous platforms that encompasses Alibaba. "
Digital Nespaper Europapress