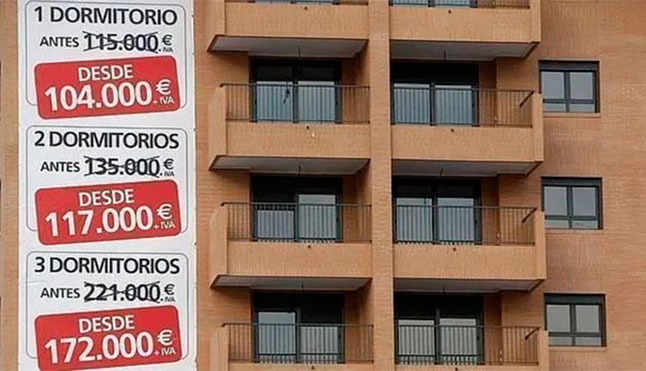 According to the Spanish newspaper ABC, the new COVID-19 epidemic has aggravated the economic crisis in Spain, the most evident thing is that real estate prices have begun to fall.
According to a related report presented by the University of Pompeya Fabra and the Tecnocasa Group this Tuesday, the coronavirus has aggravated the fall in property prices in Spain in the first half of this year. House prices continued to fall for two consecutive quarters from January to June (the largest decrease in the drop since 2013). The price of second-hand housing fell by 4.94% to approximately 2,245 euros per square meter.
In the second half of 2019, the price of second-hand properties fell 2.1% year-on-year. The current decline has more than doubled, for example, house prices in Barcelona have fallen by 7.2% and house prices in Madrid have fallen by 4.46%. According to Tecnocasa, the decrease in the province of Guadalajara was even greater, 1,073 euros per square meter, a decrease of 10.28%.
House prices in Spain were 35% lower than their peak in 2007 (3,500 euros per square meter).
In addition, according to the report, the drop in the volume of real estate transactions is even greater.
The volume of housing transactions in Spain fell 16% on average between January and June, while in large cities such as Barcelona the decline was even greater, 17.8%.
Regarding loans, Tecnocasa pointed out that in the first quarter the average mortgage was 121,597 euros, 0.90% more, and the average monthly fee paid by customers was about 463 euros, which was 30% of average income.
Paolo Boarini, CEO of the Tecnocasa Group, said that the Spanish real estate industry has been affected, especially in the weeks when the ban was stricter. However, many sales are on the rebound and the industry is expected to resume trading volume in the last quarter of this year.
xbyhr.com