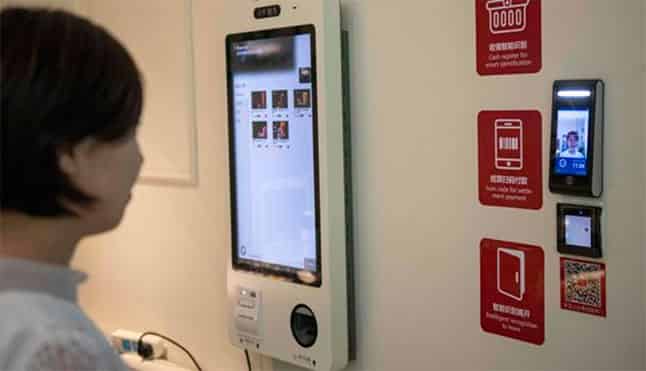 Facial recognition technology has shaken the "novel" label. It has reached a point of maturity and improvement that, in a sibylline way, begins to be one of the main alternatives to abandon physical money. Begins to be present in shops and commercial spaces of all kinds. The idea is simple, pay for the face. The system recognizes the patterns and information of a person's face, unique data and difficult to replace, to associate it with a payment method or bank account.
Its greatest virtue is user comfort, although it presents important doubts about the interference in the privacy of citizens. Due to its idiosyncrasy and nature, China is already the main test bed of this technology, which companies from all sectors have begun to adopt in a massive way. Although with reluctance. And risks The disturbing evolution of facial technology in the country has been applied not only to control criminals, but to monitor students in schools or monitor ethnic minorities.
Experts and associations of defense of the privacy fear that these advances serve to weave a network of citizen surveillance in a country too hermetic and that the control of its inhabitants is more than assumed. Chinese consumers have thrown themselves into thrombus to register their gepets in these new payment mechanisms that are based on collecting biometric data from the cameras of even vending machines.
Despite its large contributions, the software is already used massively, but often to monitor citizens. "There is a great risk that the [Chinese] State can use this data for its own purposes such as surveillance, monitoring of political dissidents, control of social and information, as well as ethnic profiles or, as in the case of the Uyghurs in Xinjiang, even to implement a predictive police surveillance system, "says Adam NiP, a China researcher at Macquarie University in Sydney, in statements to AFP.
One of the leading companies in the development and implementation of this technology is Alipay, financial arm of the e-commerce giant Alibaba, which in recent months has deployed its payment devices "by the face" in 100 cities. The multinational predicts even a stunning growth in the sector. Recently, it launched an update of its "Smile-to-Pay" system, using payment terminals on vending machines, screens with facial recognition cameras the size of an iPad.
Precisely Apple has been one of the companies in the consumer technology sector that has invested more efforts to bring the facial recognition system to its products. The iPhone X, launched in 2017, was one of the first mobile phones to have a face-based biometric system to unlock the terminal. A software that, trying to replace the fingerprint, has expanded to other devices of the brand. Many manufacturers such as Xiaomi, OnePlus or Samsung have their own alternatives in their most advanced mobiles. Banking entities have also not wanted to look the other way and, for example, BBVA allows, if certain prerequisites are met, to open an account in the bank by simply authorizing it with the user's face.
A representative fact
Facial technology takes advantage of sensors and cameras to perform a 3D scan and based on systems in the "cloud" allows "check in" in a store that has decided to implement it in their establishments. Supporters of privacy, however, fear for the massive collection of citizens' faces. And if these measures are used to decide whether to charge a price or another depending on the person previously analyzed? What if it serves to monitor citizens?
Experts value their contributions, but insist on the idea that technology by itself is neither good nor bad, but its use, as has happened on many other occasions where great innovations have made a dent in societies. «Facial recognition is the collection of data, of patterns, but it can even be used to detect diseases. What you have to see is if your use is simply regulated, "says Borja Adsuara, an expert in digital law, in statements to this newspaper, who emphasizes that biometric technology is a safer method for someone to steal your credit card and pay for you "The face is the data that most identifies us," he says.
«The entire system of citizen classification, together with the security system in the streets, is to control the Chinese citizen, » insists this expert, although it slides that part of its mass adoption is due to the organization of the Chinese State: "this technology in western democracies it cannot be used for the surveillance and monitoring of citizen data. As long as we maintain that under the consent and it is legally covered, it can be done ».
The implications on privacy have generated much controversy. A pilot project in San Francisco (USA) had to be canceled in May after receiving numerous criticisms from civil rights organizations. The city hall then prohibited local agencies, including the Police, from using facial recognition techniques, increasingly used by authorities to identify criminals. It thus became the first in the country to take a measure of these characteristics.
In Sweden, however, the Swedish Data Protection Agency has fined a Skelleftea high school with 18,500 euros for adopting facial technology to control student and student attendance. The project, according to the local regulator, violates several articles of the General Data Protection Regulation (GDPR), which is mandatory for companies and citizens for more than a year
Digital Newspaper ABC