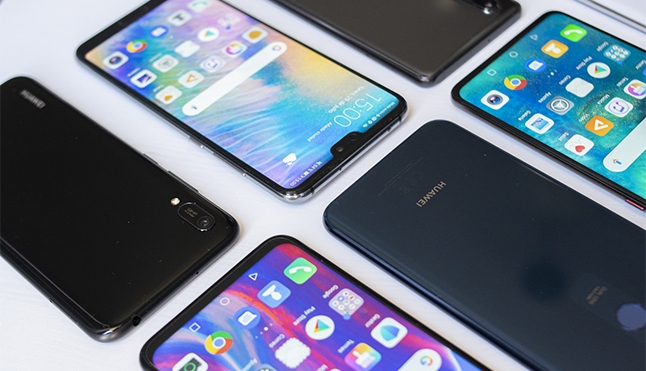 The situation between Google and Huawei may turn around in the coming months. And it is that despite the various extensions, the new mobile phones of the Chinese brand have been arriving without Google services. Neither the Play Store, nor Gmail, nor Google Maps nor the rest of the applications that Google usually offers by default on Android mobiles. The Huawei veto exemption has been extended for the fourth time, but the situation remains delicate.
Now, Google wants to take another step in normalizing relations and has requested a license from the United States to be able to return to work with Huawei with the intention of returning to the previous situation. This is explained by SameerSamat, VP of Android and Google Play to the German news agency DPA. In response to Xataka, from Google Spain they refer us to the statements of the vice president of Google.
Google, in the footsteps of Microsoft
Wilbur Ross, US Secretary of Commerce, explained last November that the positions between the two powers had come closer and declared that the pressure on Huawei could be relaxed "very soon". In an interview with Bloomberg, Ross indicated that some 300 companies had applied to work with Huawei and that some of them could access a license. "About half of them, or a quarter of the total, have been approved and the rest denied," he explained weeks later.
The case of Microsoft is known, a company that received approval from the US to collaborate with Huawei and be able to offer both its Windows operating system and its applications on Huawei laptops, as we have seen in the recent MateBook and MatePad.
Those responsible for Huawei stated that its inclusion in the 'EntityList' "has been more damaging to the US than to Huawei" due to the economic impact it has had on the American companies with which Huawei collaborates. Some like Microsoft have been able to collaborate with Huawei again. Google hopes to be able to do the same.
Going back may be more expensive than going your separate ways
However, during these months Huawei has not stood still and has explained that it will invest $ 1 billion in its own alternative: the HMS Core and App Gallery. In fact, Fred Wanfei, Huawei country manager in Austria, assured that even if the veto was lifted, Huawei would not collaborate with Google again.
On the one hand, Huawei plans to ally, according to Reuters, with other Chinese mobile phone giants such as Xiaomi, Oppo and Vivo, while it is also known that mobiles such as the Mate 30 Pro are prepared to adopt Google applications if necessary.
Richard Yu, CEO of Huawei, explained almost hyperbolically, that "one night" would be enough to bring back Google applications in case the veto were lifted. That was during the presentation of the Mate 30 Pro, more than five months ago. Enough time for the Chinese giant to perhaps have made the decision not to go back.
xataka.com