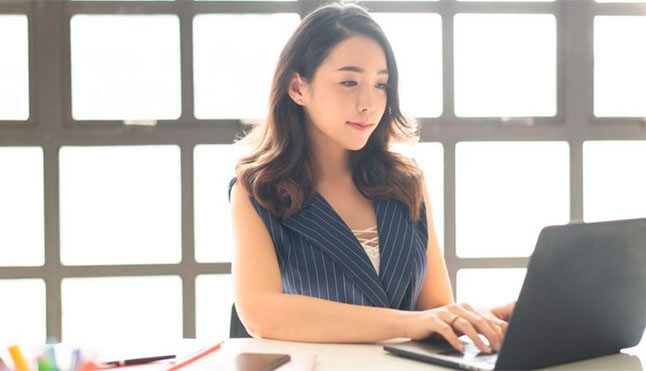 A survey conducted in 2017 showed that less than 25% of Chinese users use email in their daily work.
In May 2008 I was teaching at an English school for adults in Yangshuo, a small city in southern China.
At the end of the course, my students told me to download QQ, a Chinese desktop application, very similar to MSN Messenger, so that we could stay in touch.
I asked them to sign up for Facebook, then accessible in China, and add me as a friend, and give me their email addresses.
Some did, but they were certainly hard to remember, because most were of this type: This email address is being protected from spambots. You need JavaScript enabled to view it..
I thought those addresses were kind of weird, but back then it wasn't that unusual to have peculiar addresses.
Years later, I found myself working as a creative and freelance journalist in Beijing. And I hardly had any contact with my Chinese clients by email.
I often received work orders via the WeChat instant messaging app, which is very popular in China.
Once completed, I sent and collected them, also by Wechat.
The process was miraculous to me, and also the speed and efficiency of the connection through the cell phone.
Application dominance
In many western countries e-mail still reigns supreme, especially at work.
In both the United States and the United Kingdom, mail is the main online activity, carried out by 90.9% and 86% of users respectively.
In those two countries, mail consultation is greater than the search for products and services, digital banking, the consumption of videos and audios, and the use of social networks.
But in China the situation is different.
Deloitte's 2018 China Mobile Consumer Survey showed that Chinese check their email 22% less than users from the rest of the world.
There WeChat dominates. 79.1% of those who have a smartphone use it, as well as 84.5% of the users of messaging applications.
And that preference also extends to the office: a survey carried out in 2017 by Tencent, who created WeChat, among 20,000 users of the app found that 88% used it for daily communication at work.
The telephone, SMS and fax were used by 59.5%. The email appeared in a distant third place in 22.6% of user responses.
Eva Hsu runs a digital business firm, is from Taiwan and spent part of her youth in the United States. Now he has been working in Shanghai for six years.
He assures that with his foreign clients they communicate by email and with Linkedin, but for his Chinese clients he uses other ways.
"They tend to use WeChat and send files over it, their main communication channel," he says.
The culture of the cybercafe
With more than a million users in China, WeChat is everywhere in the country.
But the reasons why the Chinese prefer it as a communication tool could have emerged years ago.
In 1999, newly created Chinese tech giant Tencent launched a product called QQ, based on the popular AOL-owned desktop instant messaging application ICQ.
So, according to the World Bank, there were only 1.2 computers for every 100 inhabitants in China, while in the United States there were one computer for every two.
But starting in 2000, internet cafes proliferated across China and attracted many young people.
QQ became one of the key reasons for the popularity of these cafes, as it offered entertainment with games, music, and an early Chinese social network where people could post short texts.
It offered greater interaction than email, with the ability to create avatars and send instant messages.
In their book "Supertrends of the Future China" published in 2008, James Yuann and Jason Inch concluded that it was unfeasible for Chinese not to have a QQ or MSN account.
"It's almost what a Westerner would think of someone who doesn't have a driver's license," they wrote.
The top executives' business cards included their QQ accounts, and many companies had their own accounts.
In 2012 QQ already had 798 million active users, more than half the population of China at the time.
But WeChat, also created by Tencent and launched in 2011, would become the communication tool of choice in the country, just as smartphones were displacing desktop computers as the most widely used device.
Matthew Brennan, a Briton, a consultant for a Chinese innovation company, has worked in the country since 2014 and says that an email account is part of your identity in many countries, as it is required to register for most online services.
In China, on the other hand, mobile applications are preferably used and it is possible to do all your transactions online with WeChat, Alipay, owned by the online sales giant Alibaba, and others.
You can book an appointment at a professional service, pay for purchases, and send messages to friends with just one app.
Instant messaging
Zhong Ling, assistant professor of economics at Cheung Kong Business School in Beijing, believes WeChat fits in with Chinese work culture.
"It takes less formal work time than email," he says.
"This informality makes it more likely that people will respond instantly. The culture and business environment in China motivate a demand to respond immediately."
The expert points out that the border between personal and professional life is more blurred in China.
"As a result, employers and managers often submit requests or assignments outside of normal business hours and prefer not to wait until the next business day for a trivial response."
Zhong Ling adds that for conversations that require multiple interactions WeChat is faster than email. The flip side of this is that workers are under pressure to respond around the clock. The design of a platform influences how we communicate on it and there are subtle but obvious differences between products such as Facebook, WhatsApp or WeChat.
Reflection of another era
In English-speaking countries such as the United Kingdom, the United States, Canada or Australia, the mail retains the customs of the analogue era.
The "dear X" in the heading and formal farewells like "with the best wishes", etc., reveal vestiges of the style of the old letters.
But in many Asian countries, informal, instant typing of applications seems more appealing to users.
Alan Casey of the consulting firm Prophet, with offices across Asia, says his team has found that apps have a much larger presence than mail in this part of the world.
"Many countries such as China and Southeast Asia have skipped the computer age and went directly to that of cell phone connectivity," he says.
"This has led to a massive consumption of social networks, such as Facebook, WeChat, Line, KakaoTalk, Zalo, etc.", says Casey.
Doing business
In China, apart from WeChat, there are business applications designed to help large corporations and oriented to work and productivity.
Platforms such as Alibaba's DingTalk and ByteDance's Lark, as well as WeChat Work, the business version of WeChat, offer options such as document sharing, payroll, and employee presence control with higher levels of privacy.
DingTalk allows users to see in real time if someone has read a message and send an alert that vibrates on the phone for them to do so.
"Dispersed services" in the West
Hailan Jia, 30, is head of public relations at a Chinese company dedicated to trading cryptocurrencies and moved with his partner from his native Beijing to England, where he now lives.
Ensures that the UK services are more dispersed.
"You can buy some products on Amazon, food in some apps, and make reservations and appointments on websites, but they all require email or a Facebook account - it's not like China where you use your WeChat account for everything.
"In China I never checked the mail, so I didn't expect people to reply to the emails." But that doesn't mean that email is not used in China at all.
Many Chinese have email addresses, but they check them much less frequently than Europeans and Americans.
In large cities such as Beijing or Shanghai, what is usually the international pattern is more followed.
One of my former students in Yangshuo, Leely, was one of the few who left me her email at the end of the course.
We kept in touch in that way for a season. He is now 30 years old and lives in Guandong, southern China, where he works for a lighting company.
I met her again on WeChat a couple of years ago and now we communicate that way.
I ask him if he still uses the email he gave me then.
"What is it?", He replies laughing. "I have so many, some on 163, some on 126, and some on MSN," he says, mentioning different providers.
Now he hardly checks his email and has a hard time remembering when he last did it.
"What I use the most is WeChat. I don't use QQ much, although I do sometimes.
" For her, as for many other Chinese, WeChat is an integral part of her life and the mail is a colorful memory of the past.
bbc.com